Augmented Reality Shopping
Augmented reality is affecting the decision-making process for consumers. Let's take a look at how AR is changing the e-commerce world by letting shoppers "try before you buy."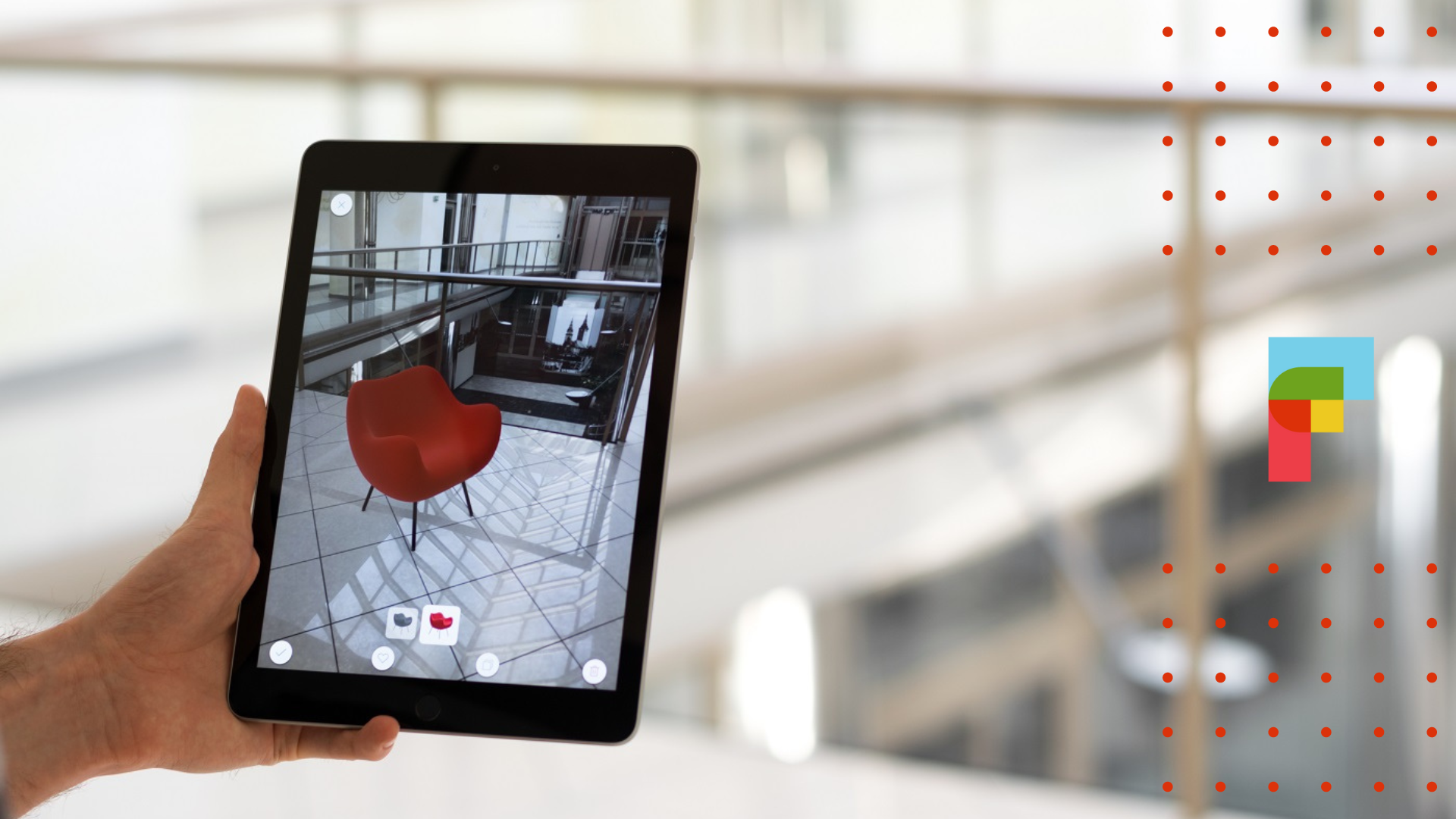 If you've seen the movie Clueless, then you have probably always wanted Cher's digital wardrobe that allows her to virtually try-on all her outfits. Our dream for previewing items virtually has now become a reality by using augmented reality, which essentially lets users "try before you buy." With the use of an app, filter, effect, or webcam, consumers can virtually test the product in their real-life environments before they commit (perfect for any consumer with commitment issues). But before we try on sunglasses virtually, let's dive into what exactly augmented reality is and how it has affected consumer behaviour.
Let's Talk AR
Augmented reality (AR) is technology that digitizes images, text, and sound, placing them over your real-life environment. AR first got a lot of attention back in 2016 with the virality of the Pokémon Go app that allowed users to virtually catch Pokémon in their real-life neighbourhoods. Ever since then, investments in the AR industry have been growing substantially. In 2022, mobile augmented reality revenue is projected to reach $12.8 billion and double by 2025.
Recently, AR has combined with the e-commerce world to create a new shopping experience. Letting shoppers virtually try-on or display the product before they check-out increases their confidence in the decision-making process. In fact, 71% of consumers say they would shop online more often if more brands integrated AR within their platforms. It is projected that there will be over 216 million global AR users by 2025.
In the Real-World
Many different brands are finding creative ways to integrate AR to create an easier shopping experience for their customers. Sephora for example has taken beauty to another level with their creation of the Virtual Artist app. Sephora claims "the future of beauty is here" by allowing shoppers to virtually try-on any product from a digital device. The app uses facial recognition to scan the user's face and accurately show product placement. Shoppers can do so much like try different shades of foundation, test lip colours, or even combine skincare products, creating an entire look on one's phone. Sadly, this app is currently unavailable in Canada which means that we are not able to design our virtual makeover…yet.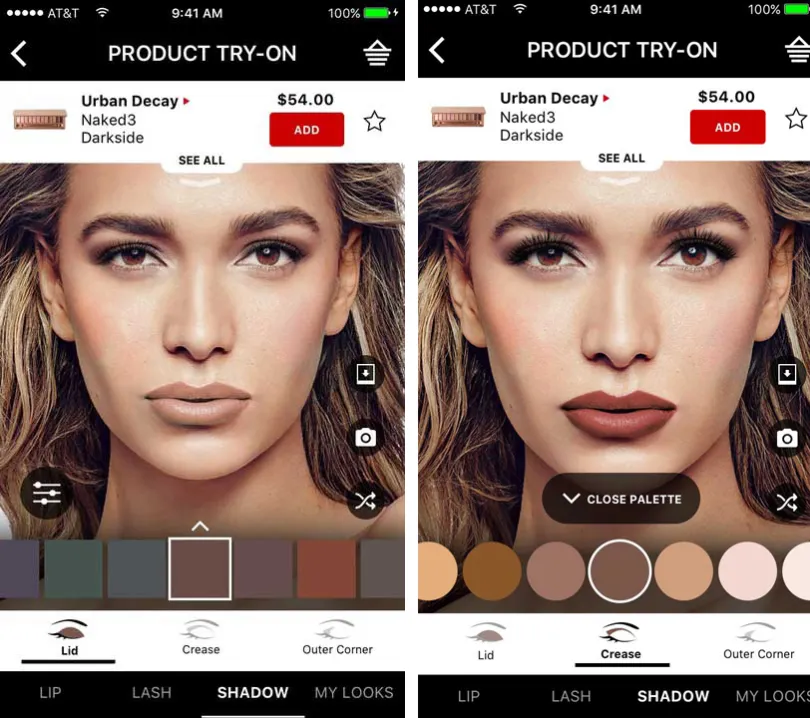 However, a brand that does allow us Canucks to try out their AR features is IKEA. They originally released their app called IKEA Place in 2017 and it has since been updated to let people virtually design already existing rooms in their homes. The app uses the iPhone's camera to scan one's room and detect the furniture within it. From there, the user can decorate virtually with already built IKEA furniture items with accurate measurements. Although it doesn't allow you to purchase their products through the app, shoppers are able to create a Wishlist that redirects them to the IKEA website. So before buying that expensive couch, you can see just where it's going to sit.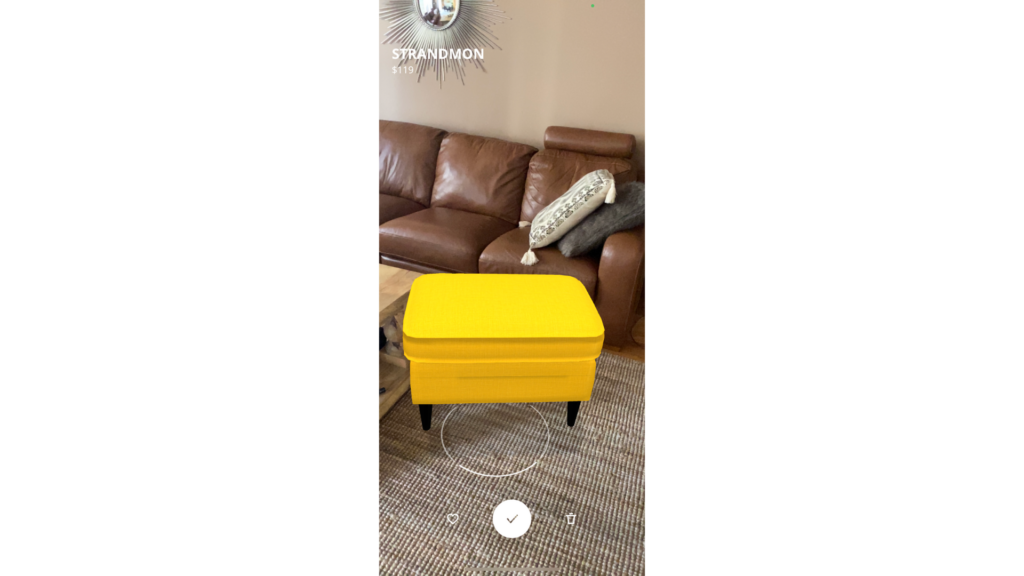 Another example is Warby Parker.
Deciding on a pair of glasses is never an easy process. Warby Parker made the trying-on process a lot less challenging by incorporating a Virtual Try-On feature in their app. By using AR, customers can try-on any pair of glasses through the iPhone camera with accurate frame measurements, textures, and colours. Go ahead, try them all on!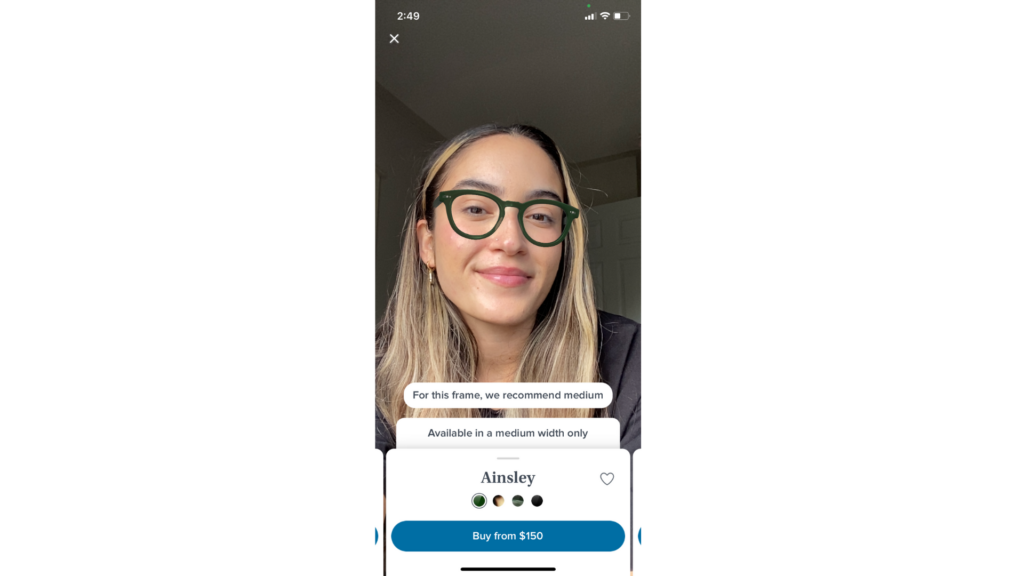 Snapchat Lenses
Snapchat is a popular app that is full of AR content. In fact, their users engage with AR more than 6 billion times a day. The app features different filters that are called Snapchat Lenses, allowing users to virtually try-on real life products through sponsored content. The Lenses vary depending on the brands that create them. For example, the makeup brand Laura Mercier allows Snapchat users to try-on different shades of their new tinted moisturizer blush to get a feel of which shade would suit them best. It also allows them to purchase the blush directly though the app.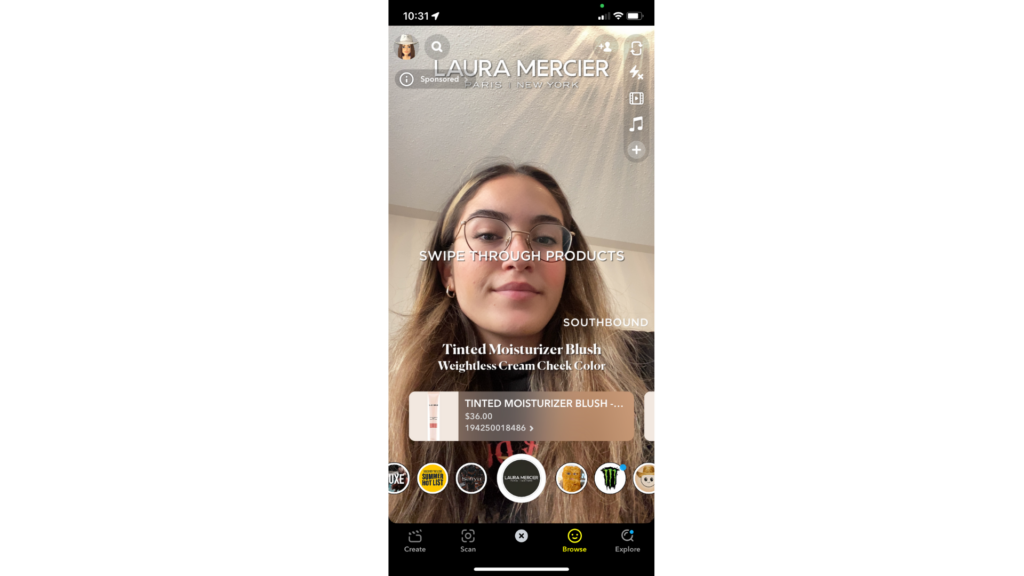 Another AR Snapchat Lens that really stood out to me was the "Summer Hot List" from the LCBO. The Lens allows users to walk into a virtual LCBO store and explore all of their hottest summers beverages. Every shelf in the store is interactive and will show a product description of any can that is clicked on!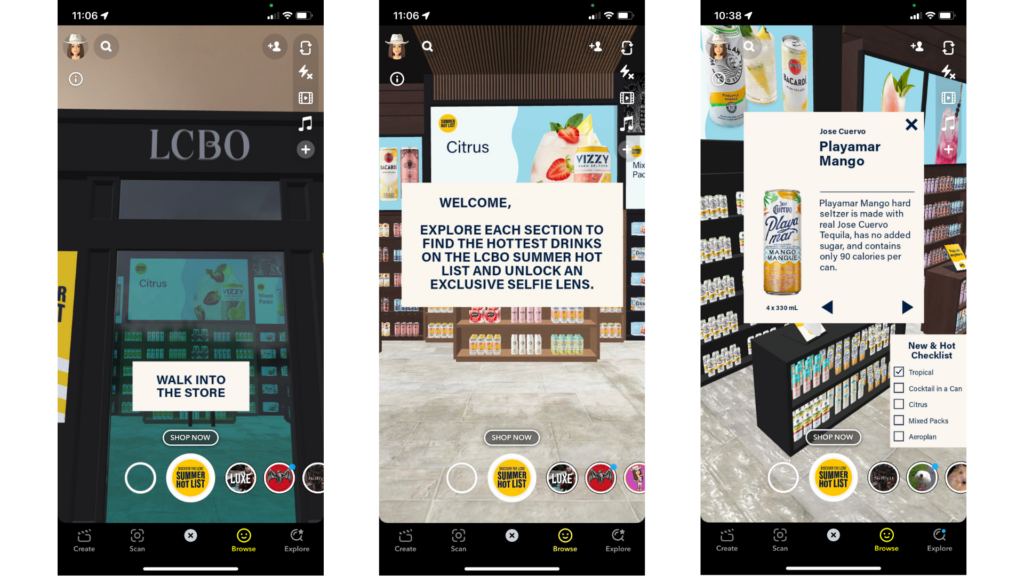 Into the Future
Overall, there are so many fun and creative ways that brands can incorporate AR into their advertising. The world of AR for Ecommerce is rapidly changing and growing. Do you find yourself actually making purchases through AR features? Let us know through a DM on Instagram or Twitter!