Introducing FUSE Create
No, it's not a subdivision or new stand-alone content studio, it's the new us.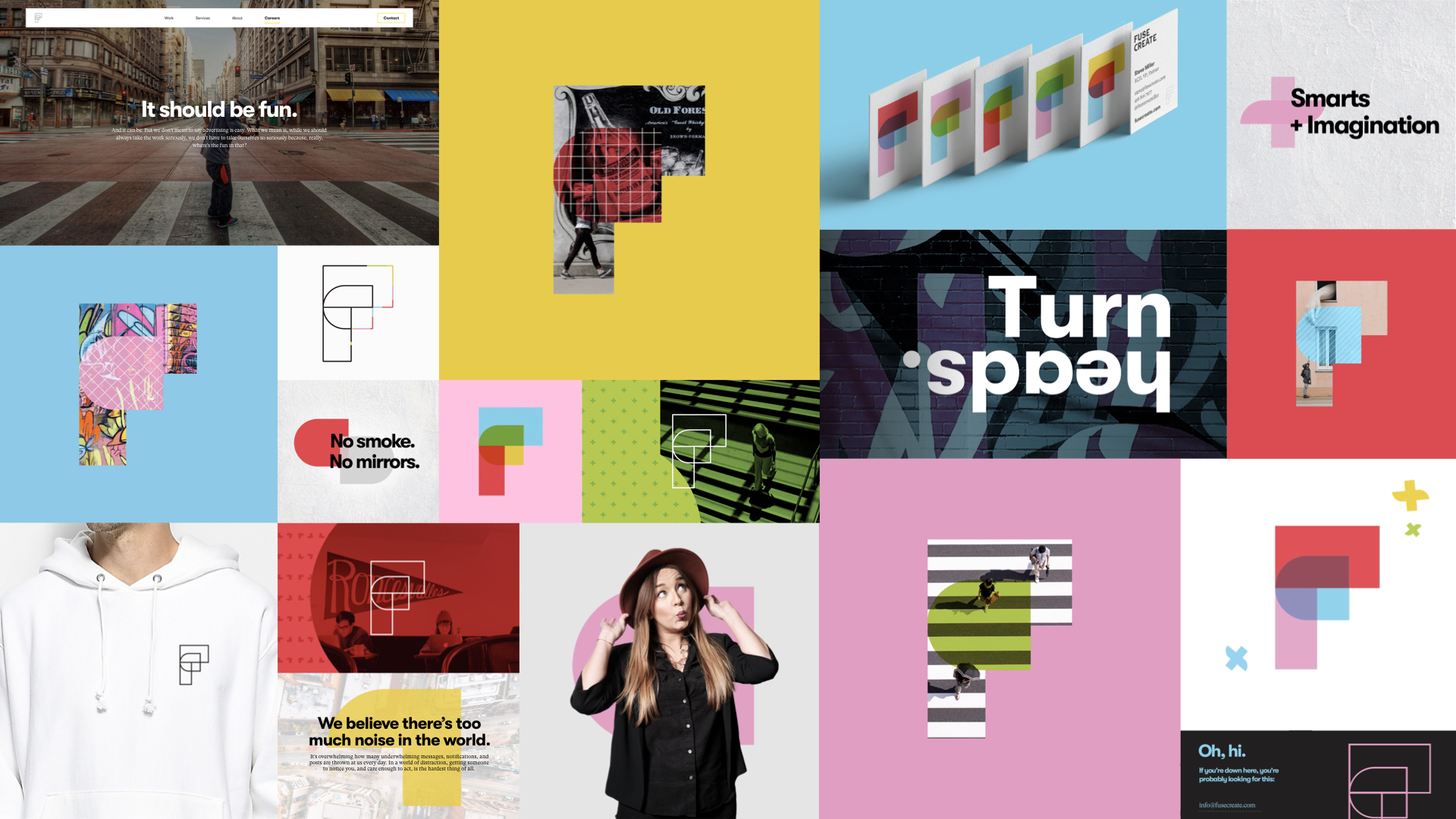 After 17 years, on May 5th 2020, what was previously "Fuse Marketing Group" and "Fuse Live", two independent brands, became wholly FUSE Create – one cohesive brand. Where 1 + 1 truly equals 3. It's still business as usual, just without the usual name(s), but that's ok, we kind of prefer the nonusual 😉
A new philosophy.
Since the summer of 2018, FUSE had been going through a philosophical shift within the agency; from a long-time focus on execution and delivery, to a much stronger focus on strategy and the creative product. Creative was now #1. This renewed focus meant tearing down internal 'walls' erected by disciplines, to ensure the agency had a creatively cohesive mindset – hence the unification of the two brands. 
In addition, as more and more brands were centralizing their efforts around one interdependent message, our approach in developing that message needed to take that same centralized approach. So that's what we did. And as a result, we now just simply…create. Ads, content, strategy, experiences, chemistry, change – like always, but different. We have a channel-agnostic approach now that allows us to adapt, adopt, and never think a certain way but rather, any way.
A new brand.
The new name of course comes with a new icon, wordmark, and complete brand identity system, compliments of Jacknife Design (who serendipitously developed the previous FUSE redesign 12 years prior). 
Video courtesy of the talented @jeneldee
The icon beautifully integrates an 'F' and 'C', creating a graphic representation of the name that feels more like a piece of art than a piece of design . And with the blending of bold, bright colours, it communicates not only the fusion of the two previous brands, but also the blurring of disciplines and channels. The five primary colour palettes ensures that the icon, and agency, stays flexible, adaptable, and ever-changing, much like the industry we work in – huh, fancy that… And at the heart of FUSE Create, and any idea, campaign, or experience we create, is always the drive to Turn Heads.
A new purpose.
The new creative-first mentality meant the adoption of a new calling. A new purpose. A rallying cry that our agency could get behind, believe in, and even measure against. Turn Heads is that calling.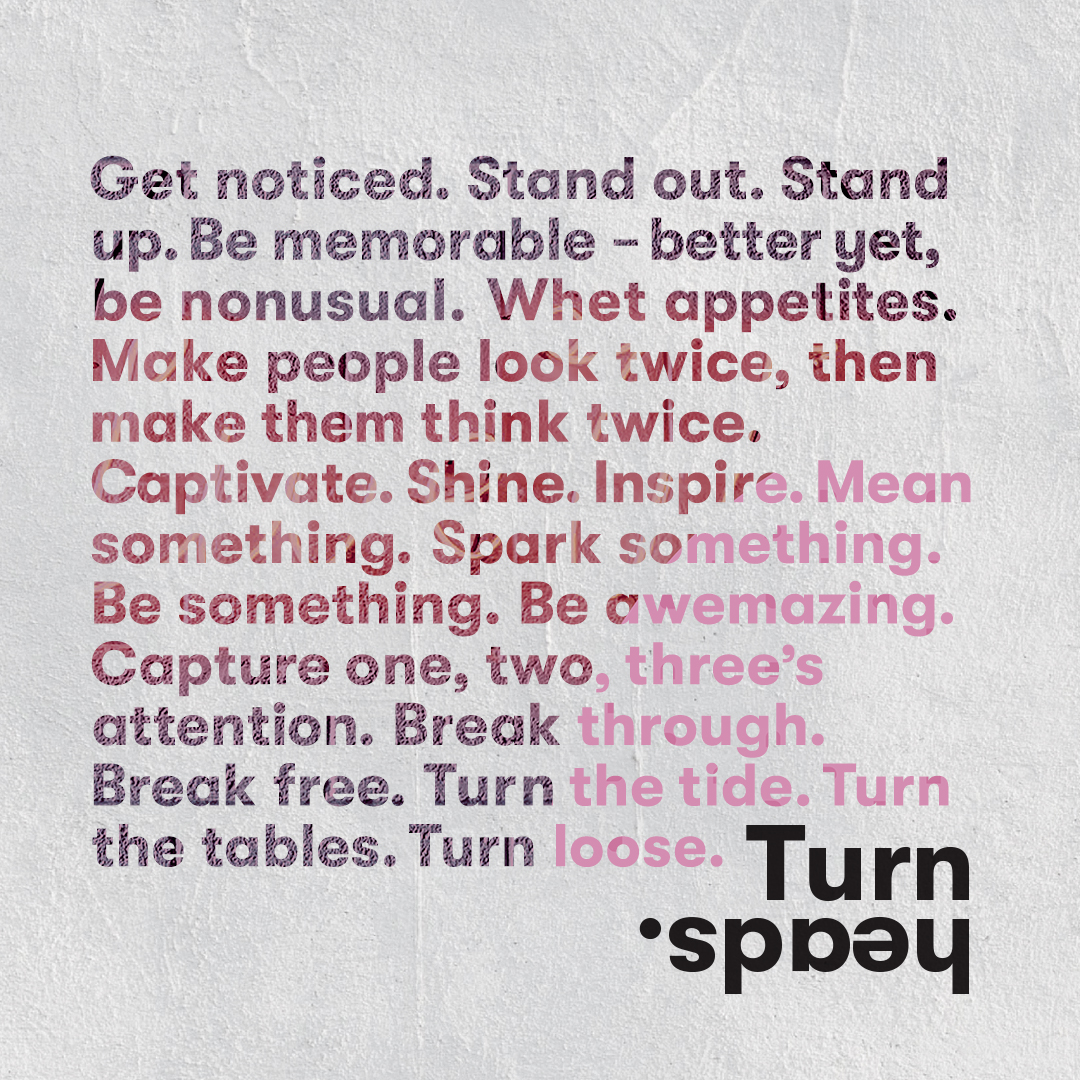 It's about creating work that's so memorable, distinctive, relatable, and awemazing, it can't help but turn heads – the heads of consumers, the competition, maybe even a few judges ;). It's about creating work that gets noticed, and brands that get adored, be it through storytelling, technology, timing, an experience, or all of the above. And if we can do that – if we can turn heads and catch an eye or an imagination – we think we've done our job. That's our new standard. 
And that's the new(ish) us. Same peeps. Same first name even. Just more integrated – literally, and literally.  
Welcome to FUSE Create 😊