Social Platform Best Practices
With the list of social platforms ever changing (along with inner workings of the platforms themselves), it can be challenging to determine what to post where and when. Here's our cheat sheet of best practices for each platform.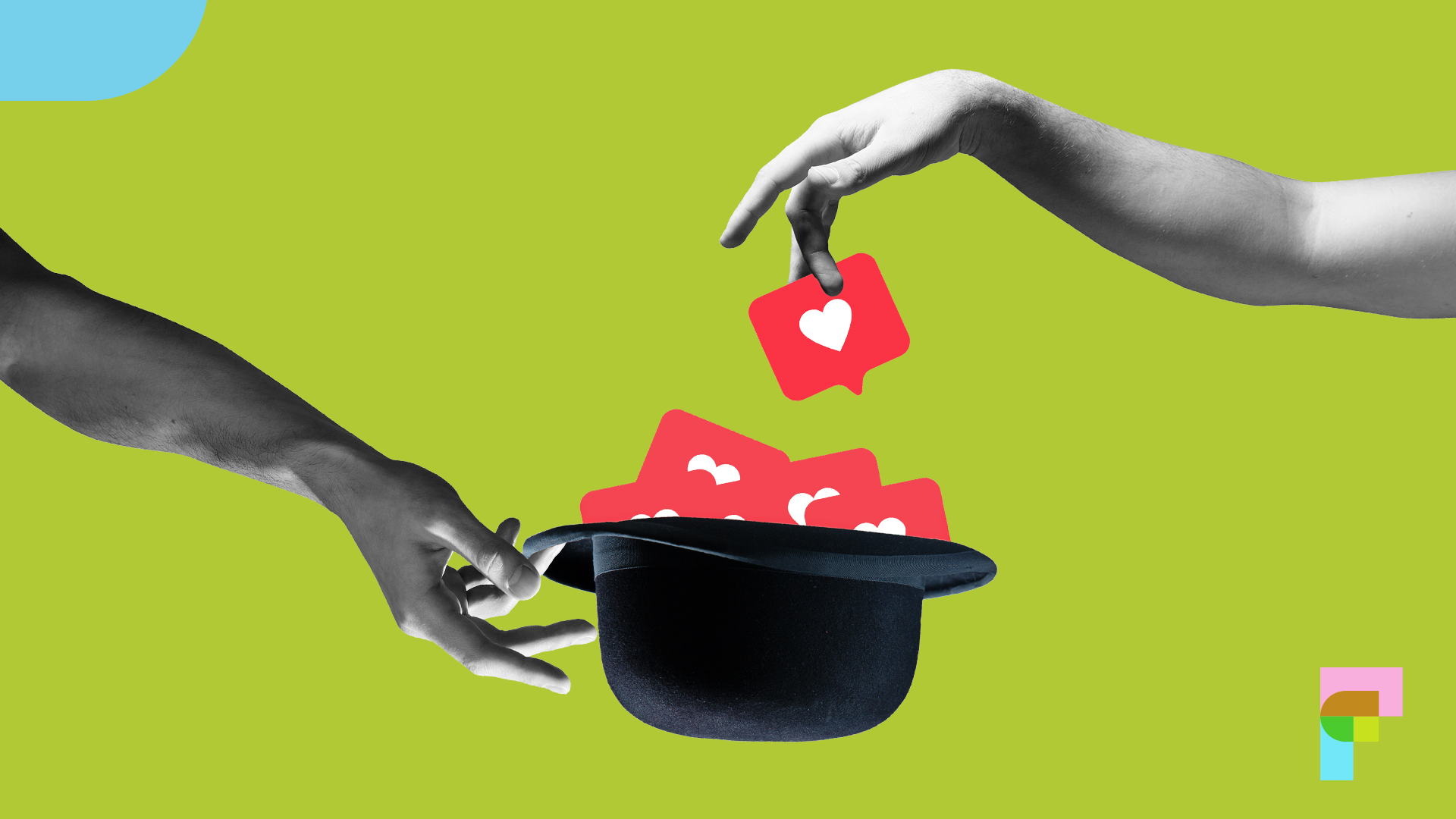 No two social platforms are the same, so social best practices aren't either. Whether you're looking at audiences or types of content, what works on one may not have the same impact on another, and it's important to adapt your content to make sure that you're getting maximum impact. With the list of social platforms ever changing (along with inner workings of the platforms themselves), it can be a challenge to keep straight on what to post where and when. That's why we've put together a cheat sheet of best practices for each of our most-used social platforms.
Instagram
Best Practices:
– Use the interactive elements (e.g. polls, questions and countdowns) in Stories to foster engagement;
– Put a focus on Reels, as video is preferred by the algorithm;
– Text should be short and sweet (150 characters or less);
– Don't underestimate the importance of aspect ratios! Use 1:1, 4:5 or 1:9:1 for images, vertical 4:5 for videos, and 9:16 for Stories/ Reels;
– Use 4-6 hashtags with your ads or posts, and don't be afraid to be specific;
– Post regularly and at around the same time of day, to foster habits within your audience of looking at your content.
How to Optimize:
When advertising, don't spread yourself too thin: focus on one ad campaign and one objective at a time. When I first started to work in social, I experimented with a variety of objectives and discovered which ones (engagement and awareness) were most successful for my client on the platform. Primarily focusing on one of these objectives a month helped keep messaging (and our goals) clear and consistent, while helping results soar.
Another tip: awareness goals tend to need less budget to see a notable return on investment (ROI). Look at the strengths and weaknesses of the platform (like not being able to link in post captions) and have your goals play to its strengths, for example increasing awareness and engagement of your content, is a smart use of Instagram.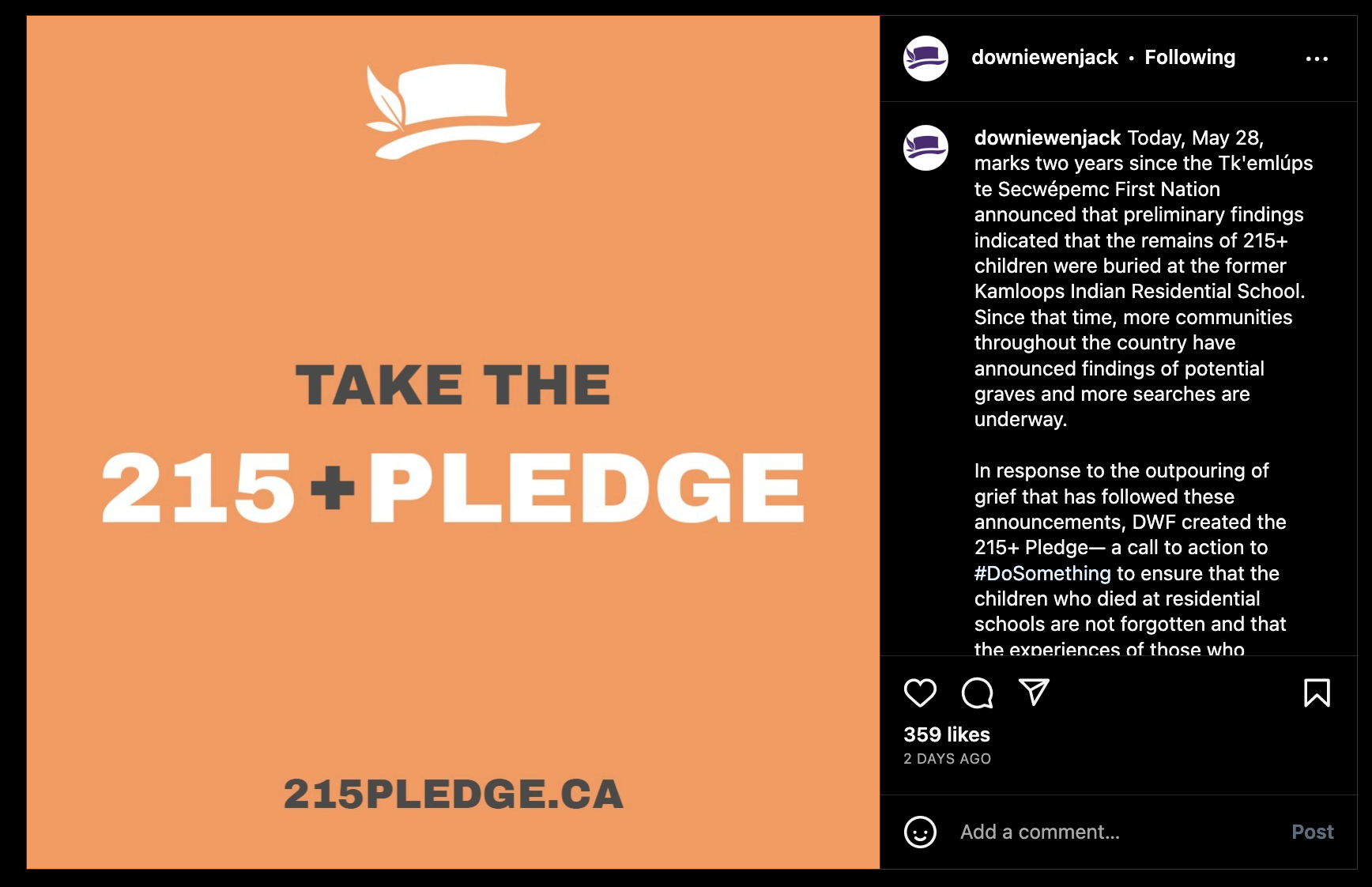 Facebook
Best Practices:
– Keep your copy concise, ideally 2-3 sentences. Put the most important (and attention grabbing) information first;
– Use high resolution images, with lots of colour if possible (1080 by 1080 pixels);
– Keep in mind your text to image ratio. Ads that have more than 20% of text in their images will have their reach limited;
– When including video content; reveal your key message within the first 3 seconds;
– Respond to comments and messages in a timely manner (ideally 12-48hrs);
– Remember platform recommended aspect ratios: 1:1 for Feed images, 4:5 vertical for Feed video, 1:1 for Carousels, and 9:16 for Stories.
How to Optimize
Facebook is a tried and true platform and is an especially strong platform if you are focusing on awareness and conversions. Its ability to include links in post captions makes it a good opportunity to increase clickthroughs and website traffic. Pro tip: buying ads for Instagram and Facebook at the same time is a great way to streamline your media process.
Leveraging historical content allowed for us to connect with the years-old fanbase that we knew was on Schneiders Facebook. The result was a 100+ comments via nostalgic discussion, and 12k+ engagement.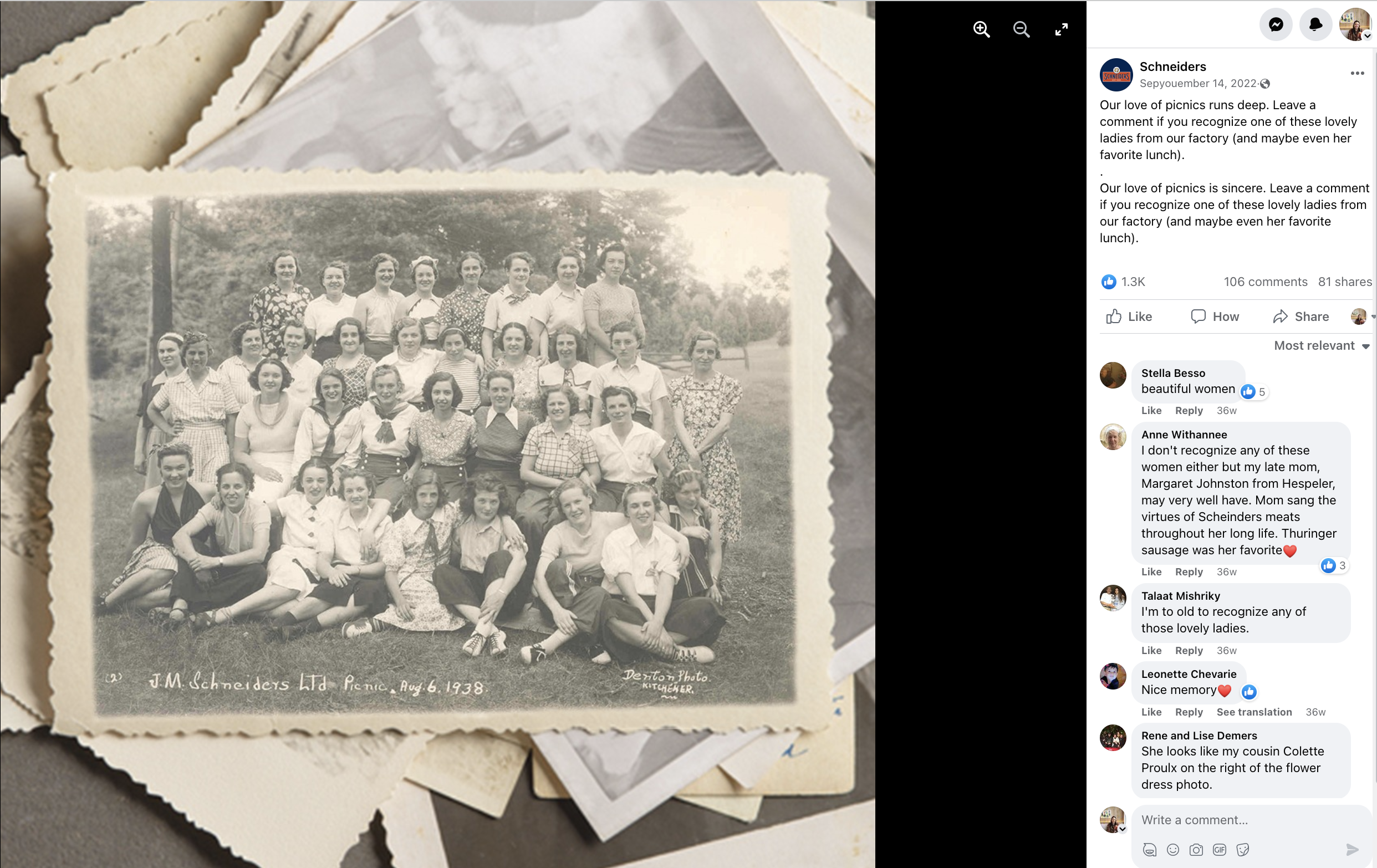 Twitter
Best Practices:
– Upload media directly to Twitter (don't link it);
– Include both video and photo content regularly;
– Use 1-2 relevant hashtags per Tweet;
– Experiment with posting times to figure out what times of day your audience is most responsive;
– Keep copy short, sweet (280 character maximum) and conversational;
– Try to keep videos 15 seconds or shorter (one of Twitter's draws is its focus on short content).
How to Optimize
As video Tweets are 6x more likely to be retweeted than photo tweets, include them in your content plan to increase engagement. Take advantage of the rapid-fire nature of Twitter: unlike others where you don't want to post more than once a day, Twitter recommends posting between 3-5 times a day.
Twitter is ideal for giving you the opportunity to insert yourself into relevant conversation, fostering engagement and a distinct "voice" for your brand. There's no shortage of great brands who really own their space on Twitter. Pringles is a great example of this: they get in on cultural moments and trends, and aren't afraid to get a little silly.
If you're trying to win a #Halloween costume contest, look no further. pic.twitter.com/mw6WEfuONS

— Pringles (@Pringles) October 27, 2022
TikTok
Best Practices:
– Make use of sound: 93% of the best-performing TikTok videos include audio;
– Check your analytics regularly to see what content is resonating the most with users;
– Be authentic and original: this platform thrives off of "realness"
– Use trending music and sounds;
– Use vertical, high-resolution content: 720 pixels or more;
– Use between 3-5 relevant hashtags per video.
How to Optimize
TikTok is fast, and videos that don't immediately grab attention are doomed to be scrolled over. Keep videos as brief as possible (without losing the message), and with the best performing videos between 20-35 seconds, make sure to get to the hook fast.
Fit your content to what's trending (where relevant) and include captions and on-screen text wherever possible, in case people are watching without sound. With its popularity highest amongst Gen Z, content that doesn't take itself TOO seriously and fits what's popular on the platform (instead of just cutting down your TV spot), are keys to getting the most out of the platform.

There's an infinite amount to cover when it comes to social platforms. While this list is by no means definitive, it's a solid start on what to do (and what to avoid) when it comes to optimizing your content per channel. DM us if we missed something!