Optimizing BeReal for Brands
BeReal is a rising social networking app like no other. How have brands found ways to optimize the platform as a new form of social media marketing? Especially as IG tries to emulate the appeal…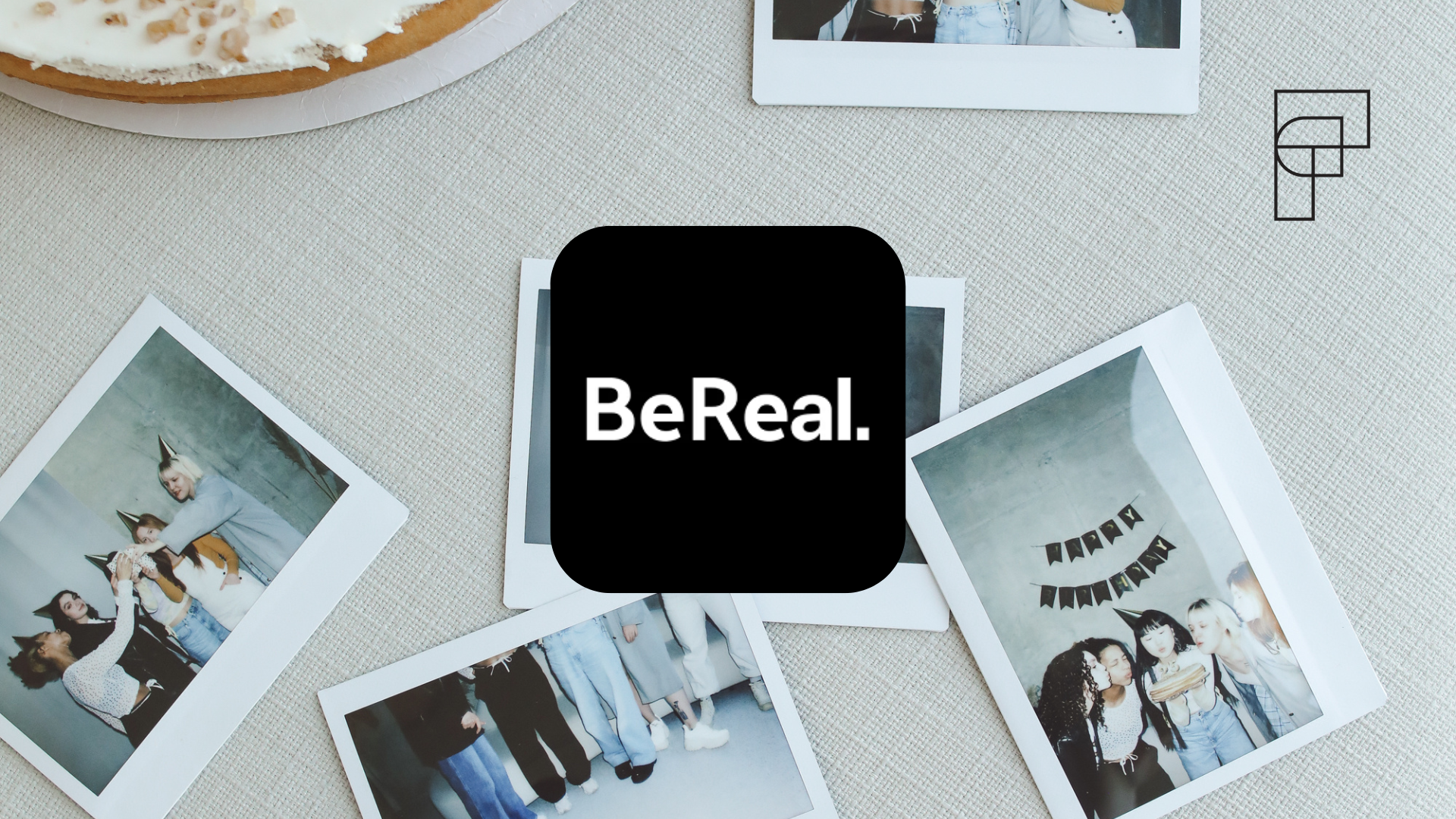 Introducing BeReal, a social networking app that has #nofilters, no follower count, and no influencers. That's as real as it gets, right? BeReal is a new app that has been gaining a lot of popularity and has climbed to #1 on the Apple's Social Networking chart in the app store. It was first launched in late 2019, and downloads have increased 315% since the beginning of 2022. BeReal claims that its "not another social network." It gives a warning to new users stating that BeReal won't make you waste time and won't make you famous! With all the latest hype around this new social app, and with Instagram potentially launching Candid Challenges that is eerily similar to the core component of BeReal, we decided to write something on how brands are finding ways to join the conversation.
Decoding
So how does the app work? At a different time every day, users will get a notification to post a photo of whatever they're doing at that exact moment. From there, they have two minutes to take a photo capturing both their front and back camera views simultaneously and post it for all their friends to see. After their real moment is posted, they can comment and react to their friend's photos.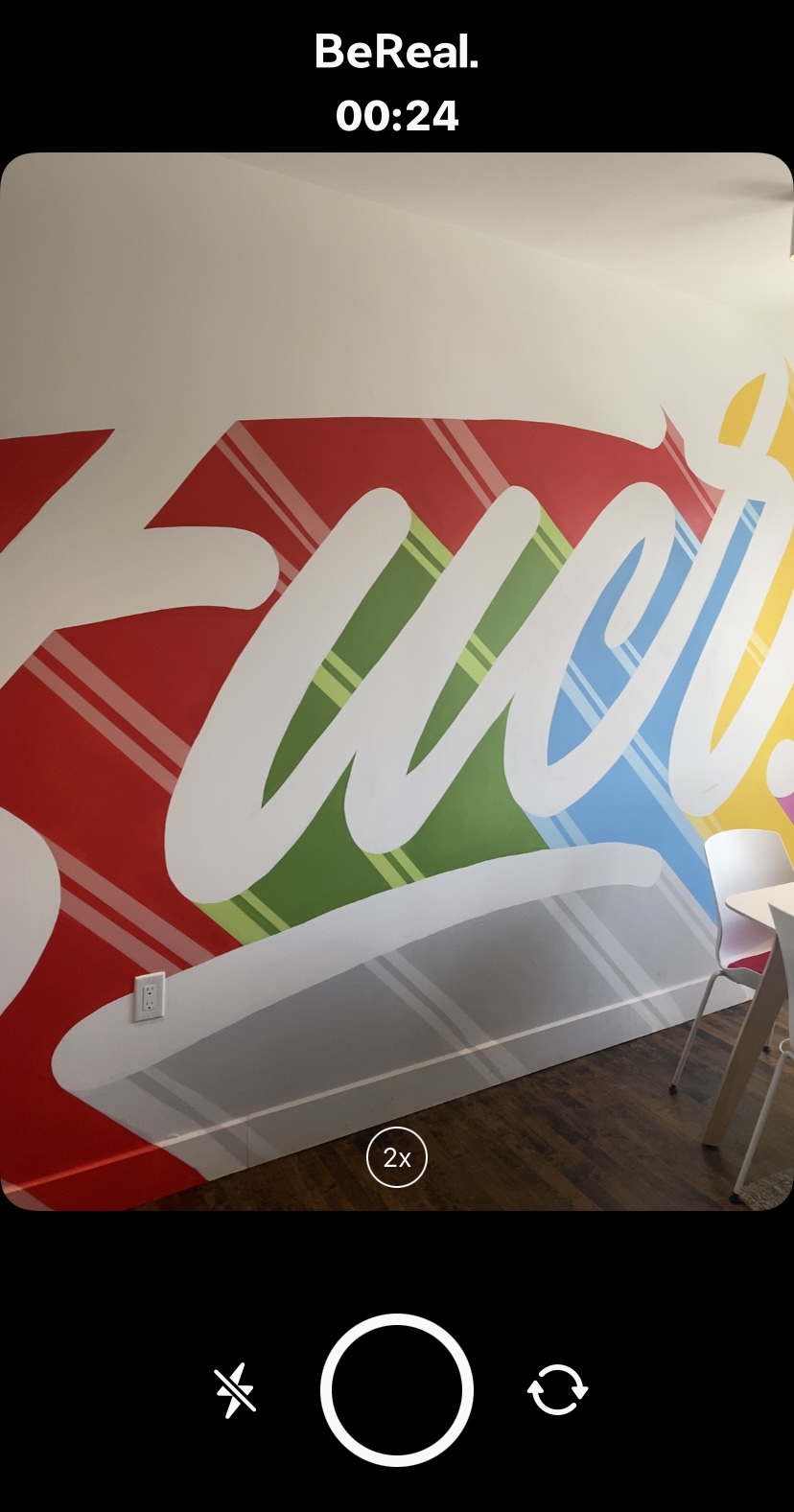 Some Rules You Should Know
– You are only able to see what your friends post if you post your photo too.
– If you are late, then it will let your friends know that you're late and by how long.
– Only you can see your past posts; all previous photos are hidden from friends.
– Only mutual friends can see each other's posts, unless you choose to post publicly.
– Follower counts are not public (so opposite from other rising star TikTok!).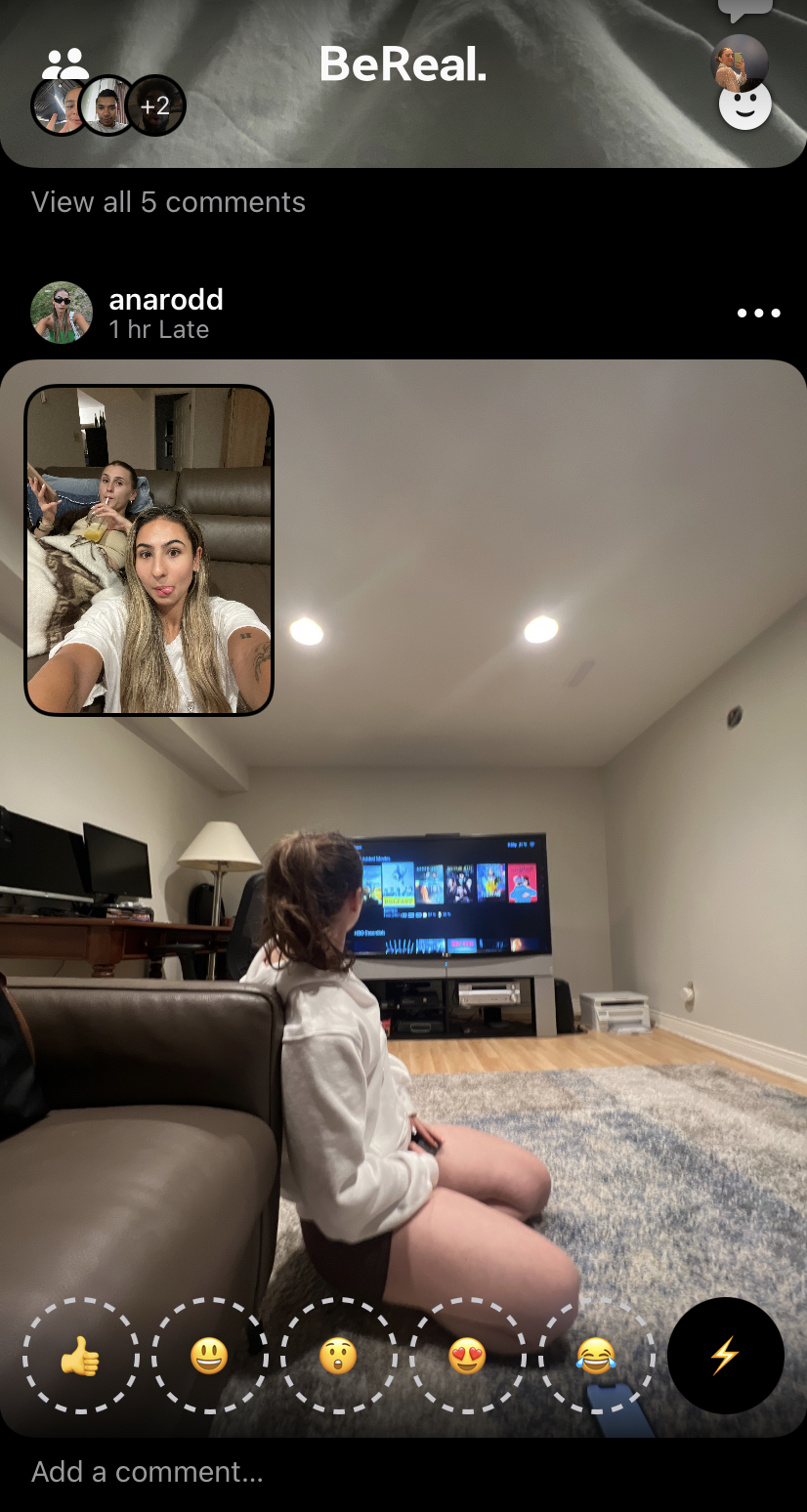 Brands Being Real
We're seeing well-known brands hop on this platform as another social media marketing outlet. For example, the beauty company E.l.f. recently joined BeReal and gifted their first 150 followers with a code for a free travel kit of their hydration collection. The brand noticed that most of their consumers are Gen Z, which makes BeReal a great platform to reach their target market. Jumping on this opportunity gives them a new way to connect to their customers and offer them exclusive offers and insights.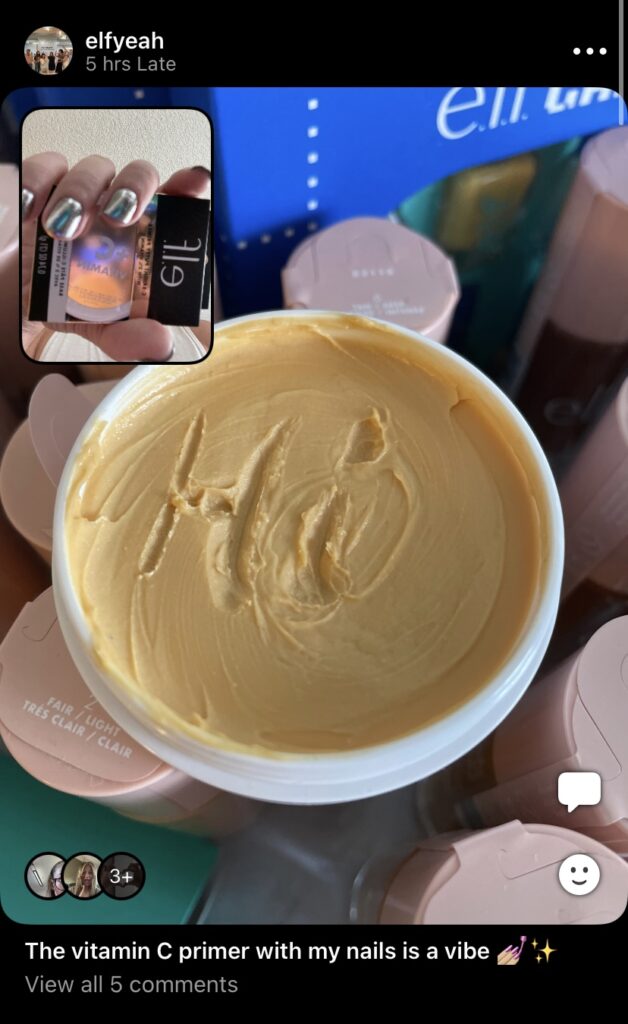 Another brand on BeReal that prides itself on authenticity is Chipotle. Similar to E.l.f., they joined to connect to a majority of their customers, which are mostly Gen Z and millennials. To gain followers, they offered an exclusive promo code that allowed their first 100 friends to redeem a free entrée. In hopes of a free burrito, we tried to friend them, but received a notice that they have "too many friends."
Factors to Consider
If your brand is considering adopting this new platform for social media marketing, there are a few factors to keep in mind. For starters, people can only view a brand's page if they are mutual friends, which means that all friend requests must be accepted (in Chipotle's case, that might be a ton!). In addition, the max number of friends one can have is unclear. This can become a challenge because then a brand would only be posting for a select group of people, excluding others.
BeReal might also be hard to plan around as a Social Media Manager. The prompt can appear at any time of day, which might be outside of office hours, requiring someone to be "always on." There might also be no material nearby to post, especially as more people work remote. It's not very "content schedule" friendly and could lead to burnout quicker among social media managers.
Lastly, BeReal is all about (obviously) being real. Users want to see REAL brand authenticity, not just advertisements and it could be an indicator of why Instagram is trying to roll out a similar tool. As a brand, it could be used as a platform to show behind the scenes of office life, new product releases, and other special discount codes, not just picture-perfect content. It's also an opportunity to show employees in real time and let them share their stories. It overall can be a great way to form more genuine connections as there is less prep and creative time being put into a post. Basically, what you see is what you get!
Are you ready to BeReal?
Hopping on this rising social media platform might be beneficial for your brand. Sharing insider details and BTS could help build consumer relationships and show brand authenticity. If you feel that your brand is ready to bare it all, then BeReal might be the app for you.