Running Digital Events During a Pandemic
2020 brought some key virtual event learning - let's be honest, we really didn't have to do too many of these prior to 2020. So, after 10 months of turning physical events into virtual ones, here are the top 5 moments and methods in developing compelling online events.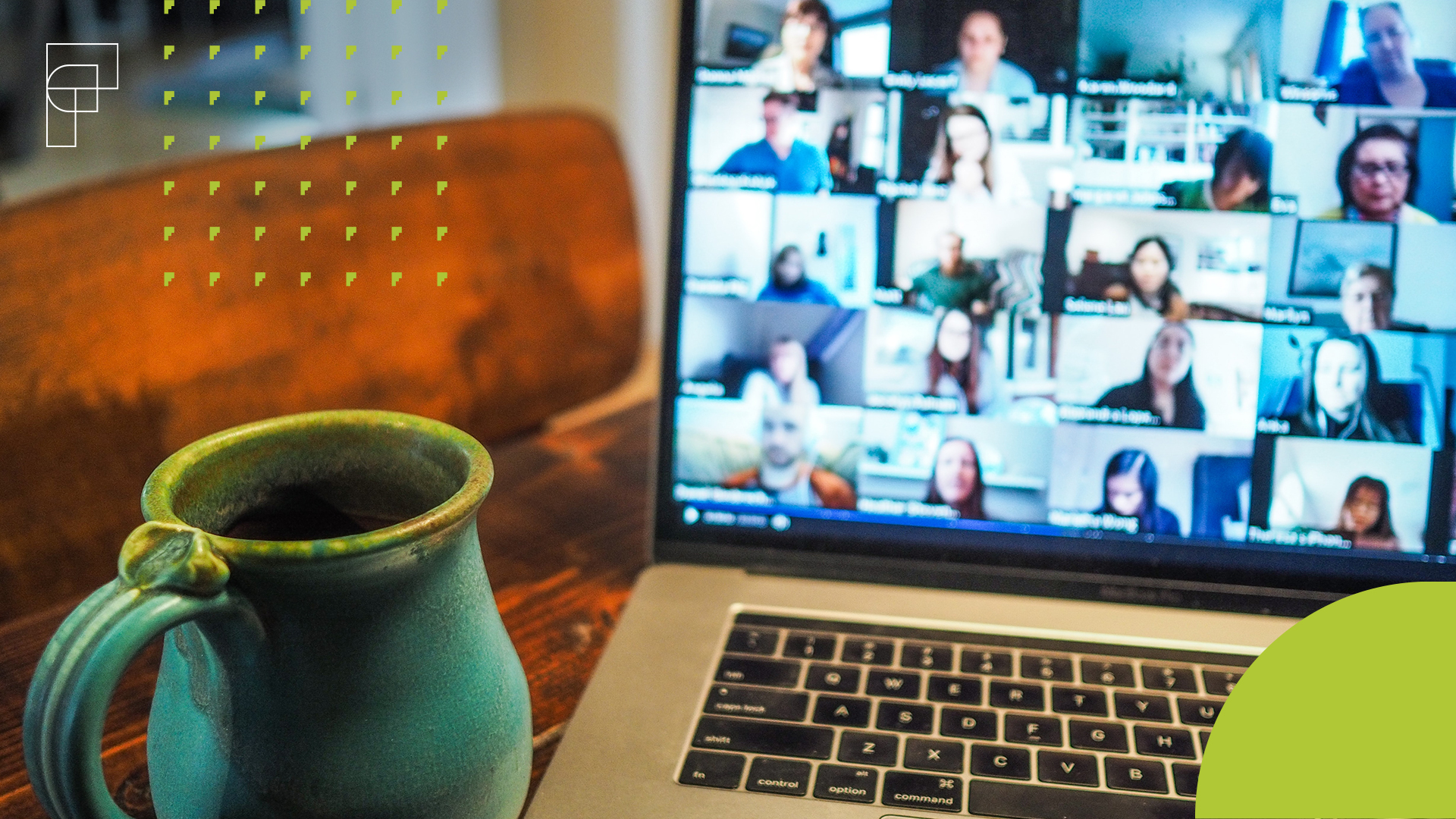 As a team who spent most of their lives working in events, 2020 was weird. Although in-person meetups weren't a thing, people still needed to find a way to connect with one and other and to brands. Which brings us to the online world where digital events were a thing, to the dismay of many.
In the beginning, the events were, well, kind of bad – across the board. They were too long, poorly conceived, and the tech was clunky. However, as we moved further into the pandemic,  we got pretty good at bringing back the engagement we all missed from in-person events. To close out the year, we hosted the WPI SWRV, a 3-day partner conference aimed at engaging, educating and bringing the 70+ partner agencies together. The result was WPI's largest attendance by far, with over 500 people from 43 difference countries in attendance. It was a testament to how powerful an online experience can be, and we were proud to have a major part in it.
We've found that online events can actually be a powerful tool. Moving events online meant removing borders; it made events more accessible to people and allowed event hosts to secure some of the best keynotes I've ever seen. For the team at FUSE Create, our skillset had to evolve, and we're excited to continue this event evolution through 2021 and beyond.
While the learnings are abundant, here are our top 5 moments and methods that stood out in developing compelling online events.
1. Content > Everything
This should come as no surprise. If the content in your event isn't interesting, it's hard to keep people engaged. To amp it up, pre-record, edit, and enhance the presentation to make it as close to perfect as possible.
2. The same principles apply online and IRL.
All of the touchpoints and considerations you are used to making for in-person events still apply to online events. The consumer experience should be top of mind for everything you're doing. For example:
People are now in front of their screens all day so try to keep your event around 3-4 hours MAX with plenty of breaks in between.
Make things simple for people. When you're designing your event platform, pick one that is easy to navigate.
Set a clear and accurate agenda – this will allow people to plan their day around the event. Remember, people are now attending from their homes in most cases, so take into account that distractions are EVERYWHERE.
3. Incorporate a real-world aspect.
Determining a way to engage the attendees in the real world will translate into higher engagement online. As an example, we helped a University hold their commencement this year and had all the students send in a recording of their 'stage walk' from home. This simple, easy to execute idea helped make the students feel involved in their day.
4. Always do a test run.
For many of us, online events are new territory, and we'll be using tools that are also relatively new. With that, make sure you leave yourself enough time to test (and break) your event platform. You're going to find things that need to be adjusted and the more you test, the more seamless it will be for attendees. On top of that, if you have speakers presenting live, make sure they're involved in the testing. There is nothing worse than attendees watching a speaker trying to figure out how to use the platform for the first time. Test!
5. Have a backup plan, and a backup plan for the backup plan.
Having content pre-recoded mitigated 90% of all of the issues we'd created back-up plans for. Save yourself the trouble and pre-record whatever you can. Take some time and think through all the scenarios that could go wrong and make a contingency plan. These are a few of the questions we like to ask ourselves:
– Can all of the attendee's countries access our platform? What about our streaming service?
– Do we have enough bandwidth purchased to handle our expected traffic?
– What happens if our internet connection goes down?
– What's the back up?
– How are we handling speakers and keynotes?
– How are we switching between feeds?
– Who is responsible for troubleshooting with attendees?
---
Seeing as this whole "work from home" life is still going strong in 2021, we hope these tips will help you with your event planning this year. Moving events online does not mean the value of the event should change – you can still connect and manage an engaging time and connect with people who wouldn't have been able to attend before.