Back-To-School During A Pandemic: A School Of Thought
Navigating back to school is difficult enough as it is. But what happens when you throw a world-wide pandemic into the mix? Well, to find out, we conducted a deep dive into how Canadian parents are feeling about sending their kids back to school.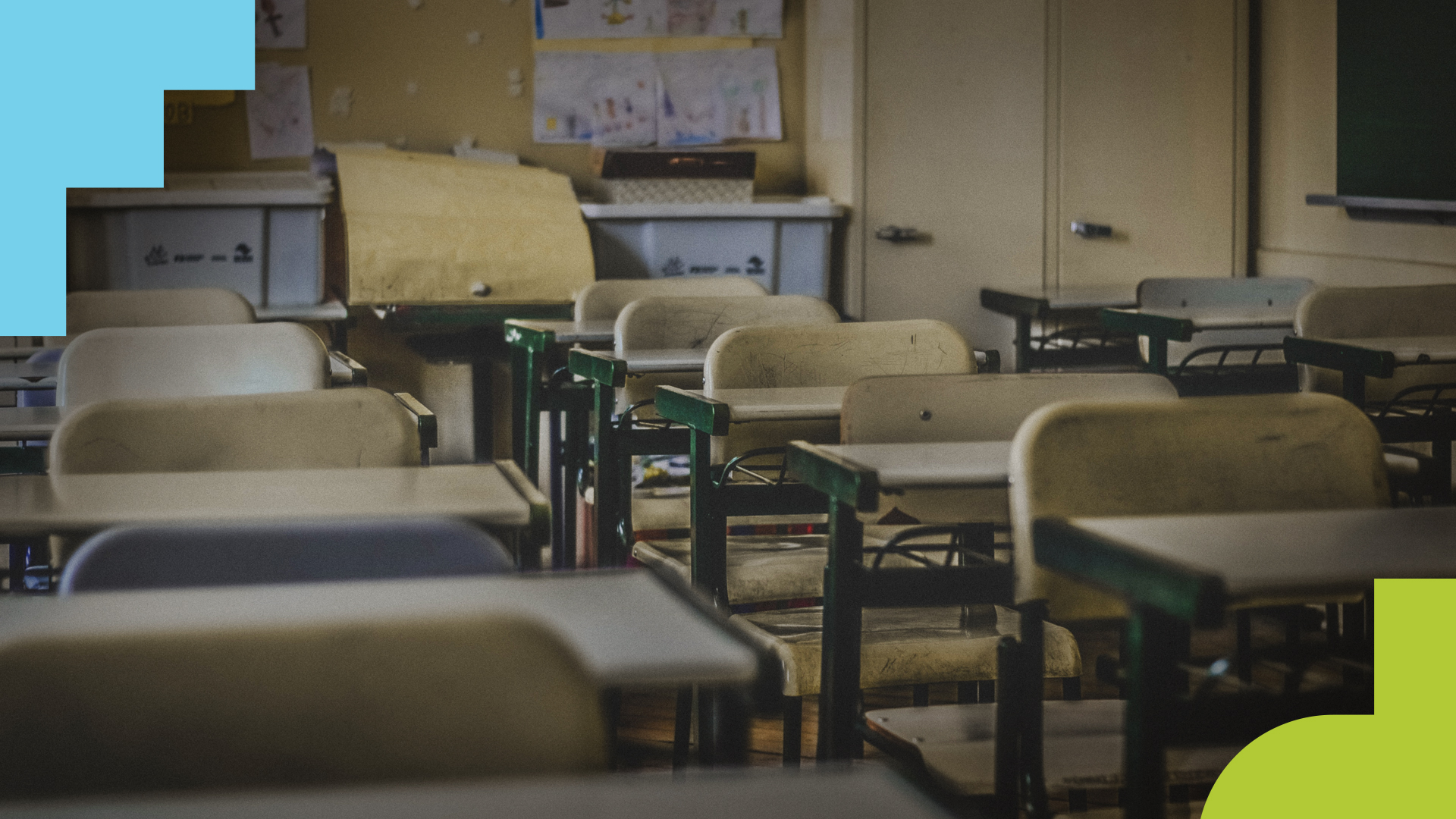 With back-to-school fast approaching, the FUSE Strategy & Research teams conducted a deep dive into how Canadian parents are feeling about sending their kids back to school. Many FUSEies are parents themselves and are struggling with this decision that is less than a month away. Through social listening and web research (over 202,000 mentions of back-to-school in a two-month period ending on August 20, 2020), the below is our FiQ report. Please note that our research looked at how Canadian parents feel only.
As part of our strategic process, we use AI-powered social media analytic tools to analyze publicly available online conversations – from social channels to blogs, forums, news, and review sites – that help us to better understand the stories behind consumers, competitors, and market trends. We integrate this social listening with other research data to help our clients understand brand and category perceptions, drive preference and build loyalty. For more information, visit our website or contact info@fusecreate.com.
How are parents feeling?
Pretty obviously, parents are anticipating the back to school date – 32% of all Canadian are gearing up for it. Most parents and other stakeholders are in desire of it, but do have mixed feelings.
Conversations we found online stem from the lack of planning on behalf of the government. There are no clear guidelines and so many unknowns surrounding the virus that while parents want their kids to socialize and learn, they are apprehensive about other issues surrounding this decision. Fear is on the rise as the time for reopening nears, with 10% of parents citing this emotion. And it's not just parents – high school and college-age students are also fearing the return to school.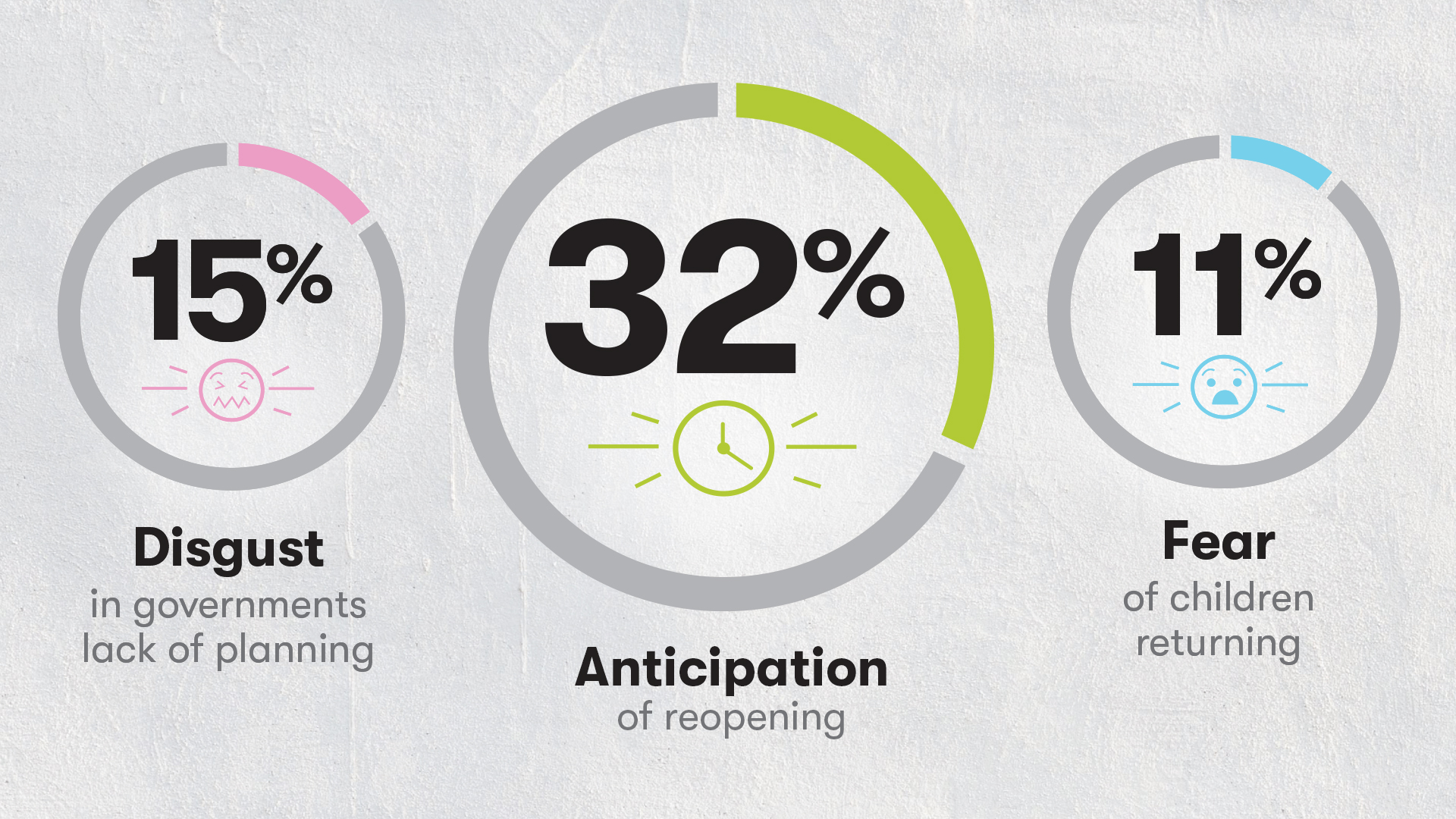 But what about the safety? 
Not unlike every other part of our lives these days, safety is the top concern for parents, with over 56% (or half) of online conversations reflecting the lack of confidence parents are feeling as we approach back-to-school. With a fifth of Canadians (19%) feeling disgust at the lack of planning by the government, it's hard for them to accept their kids returning to class.
According to experts, going back to school will be safe. In a report from Sick Kids Hospital, they advise reopening schools to optimize the overall health and welfare of children and youth. Without opening, children are being set back in their education along with the halting of their emotional, social and physical development caused by their absence from the classroom and peers. This is especially true for at-risk youth who may not have the best home life – school acts as a safe space for them to be.
The report advises of some precautions, like smaller classrooms, mandatory temperature checks, and masks for school staff, but can't guarantee no child will get sick. However, children seem less susceptible to the virus.
In Canada, of 121,372 COVID-19 cases reported as of August 25, 2020, 8.4% were in individuals aged 0-19 years. But parents don't feel optimistic even with this number. Parents believe protocols may be overwhelming for them to keep up with for entire days and might revert to sending their kids only a couple days a week. The Toronto Star's recent poll suggests that 59% would do this, with 18% just keeping their kids at home.
While safety is a top concern, other concerns include funding needed to ensure that additional protocols and procedures are available to curb the spread of the virus. For example, having proper ventilation in schools, especially old ones, will come at a price. The recent announcement of hiring more teachers comes in the Toronto District School Board comes at the cost of $36 million. Over 350 teachers will be hired with another 400 redeployed to allow for small class sizes.
In our research, parents, especially women, worry about their own finances in having to choose between work and sending their kids to school because they are not able to afford home education or other personal childcare arrangements. Single parent households will then have to bear the brunt of juggling teaching, childcare and their jobs if they desire to keep their kids safe. Imagine planning algebra classes in the middle of an RFP meeting. Might be difficult!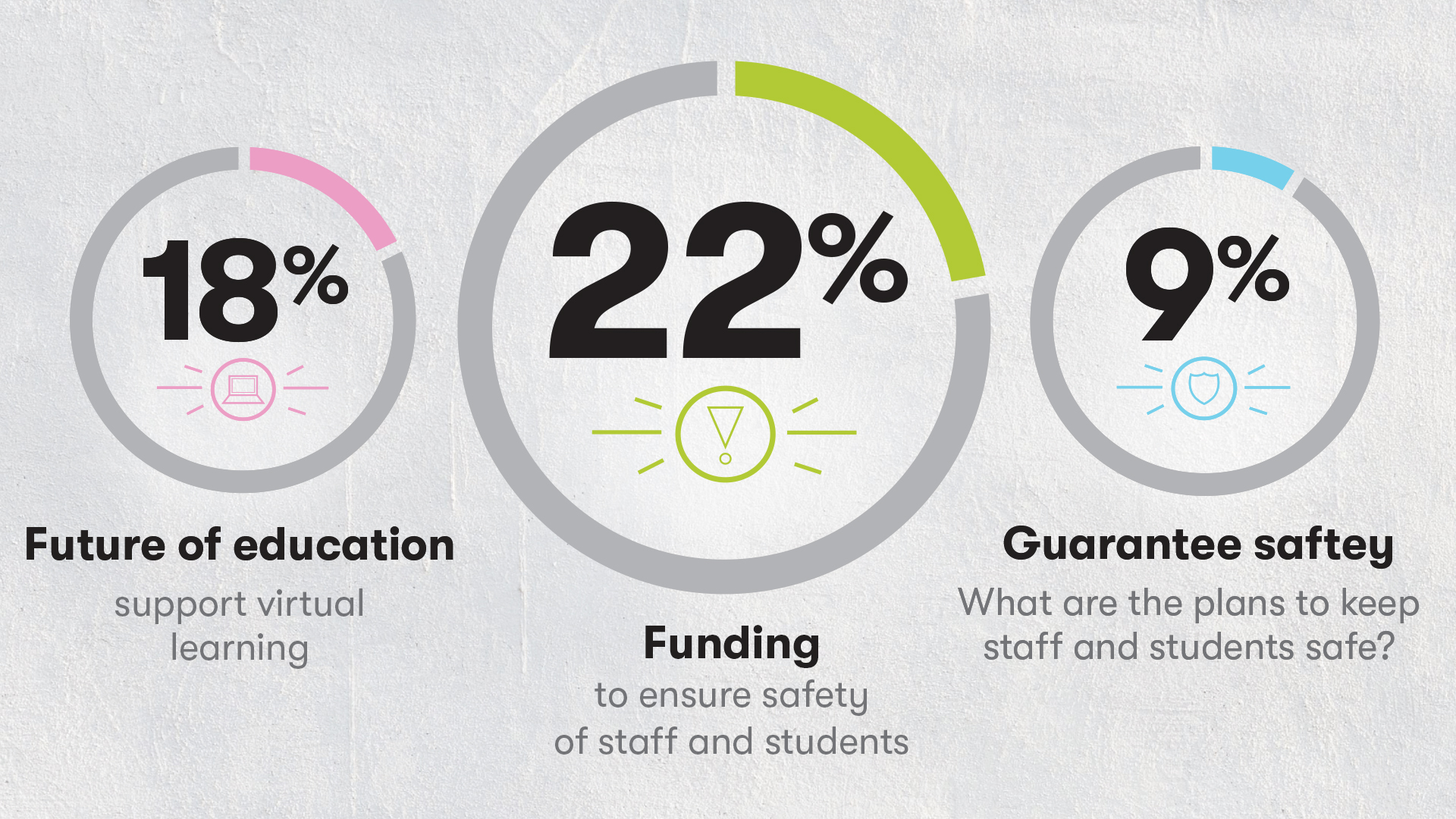 What does the future of education look like? 
Amidst all these concerns, parents are coming to terms with the fact that the future of education is likely to include educational technology (EdTech) and innovations such as gamification and VR that lean to virtual or mixed learning scenarios.
There is also teaching through pandemic pods that is gaining popularity. Parents have taken it into their own hands to get a group of 10 or so students together (a pod) to form their own schooling bubble. This however requires a high price tag, marking the concern that it will widen the gap between high- and low-income families. At least 8% of conversations specifically come from parents who are concerned about the safety of their kids but can't afford an alternative.
This is the same concern with EdTech. Underserved communities may not have access to a laptop or highspeed internet. This roadblock needs to be addressed at higher levels of government to be solved.
In addition, making sure teachers are prepared to teach online will be necessary to engage students and effectively get their content across. Homeschooling is also a challenge. Parents who choose not to send their kids back means taking on the role of "teacher," adding more stress to a stressful situation.
When it comes to post-secondary education, many people are looking for tuition cuts as more remote learning becomes the norm, with international and abroad learning halting. Seven in 10 survey respondents said summer employment plans were negatively affected by COVID-19, making it harder to pay for fees. However, prices remain the same for this coming fall semester.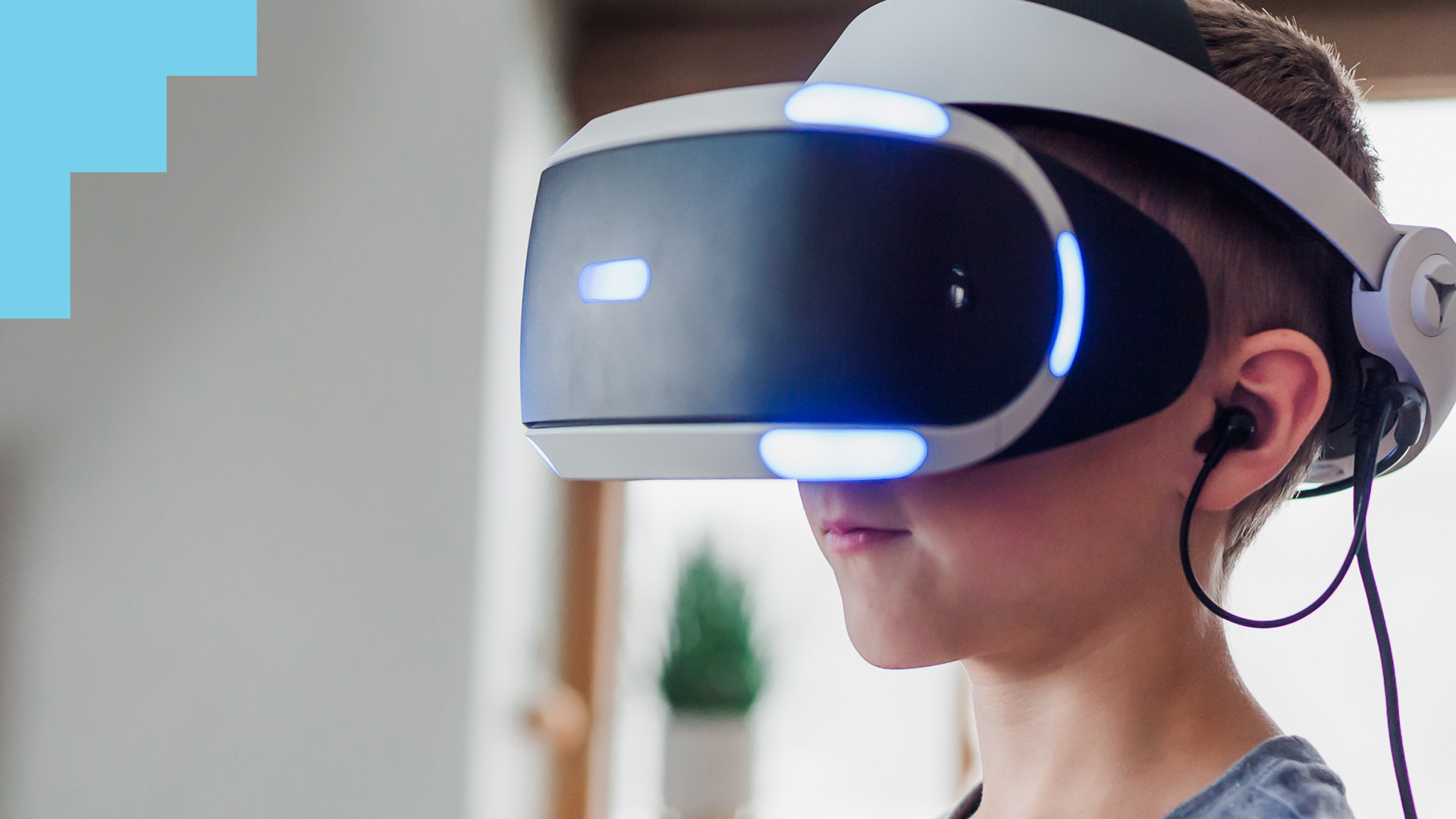 The end result
We are all going through this together. Many of us at FUSE Create are parents that are dealing with this crisis right now. As mentioned above, it's unreasonable to assume no child will get sick, but following proper protocols will ensure the vast majority are kept safe. We will keep an eye on future trends in education as the evidence on COVID-19 continues to evolve and data may shift best practices.