Why We Love Ossington
After 6 months, we've officially settled into our new Ossington office and want to share our love for our new home!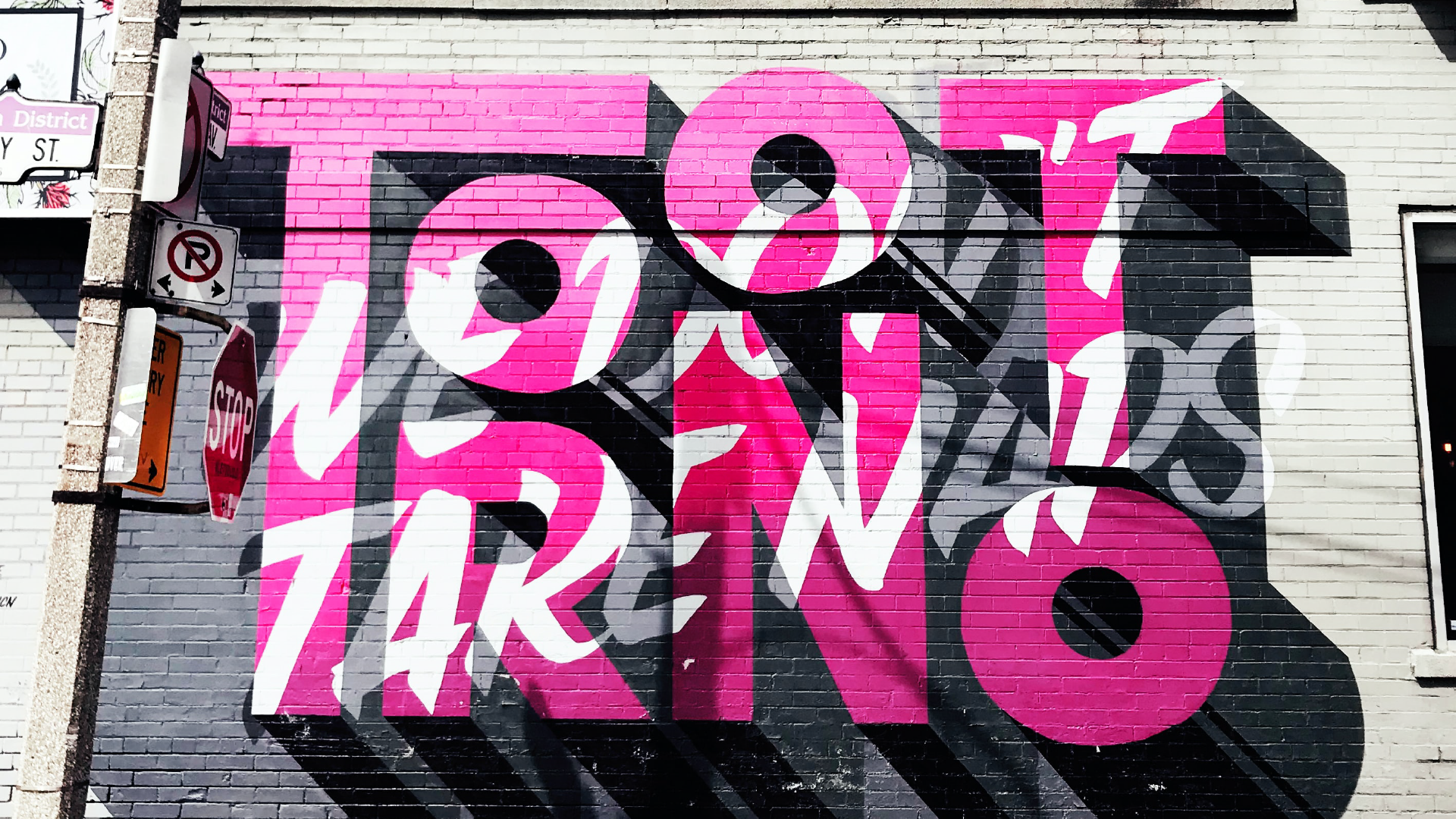 Let's get one thing straight, we <3 our new home! After 6 months, it's safe to say that we've officially settled into our new Ossington office. The neighbourhood has welcomed us with open arms, and we've taken the time to enjoy the local businesses: from morning coffee runs, to after-hours drinks. We want to show our love and appreciation for our new friends with this love letter dedicated to, none other than, Ossington Avenue. Let us take you on a journey of some local spots we collectively hit up on the daily, just in time for OssFest on July 23rd.
Morning Coffee Run
To start off our day, we need to caffeinate. Jimmy's Coffee is a staple for our office and only a hop, skip, and jump away. The atmosphere is welcoming and there's always open tables for us to work from when we need a change of scenery. The iconic yellow lid and iced coffees will always keep us coming back.
However, we like to switch it up sometimes. Pilot Coffee Roasters is another great coffee spot to work from with its lively atmosphere and large array of seating. They have cold brew on tap and in a can for on-the-go. Dear Grain across the street has some great drip too.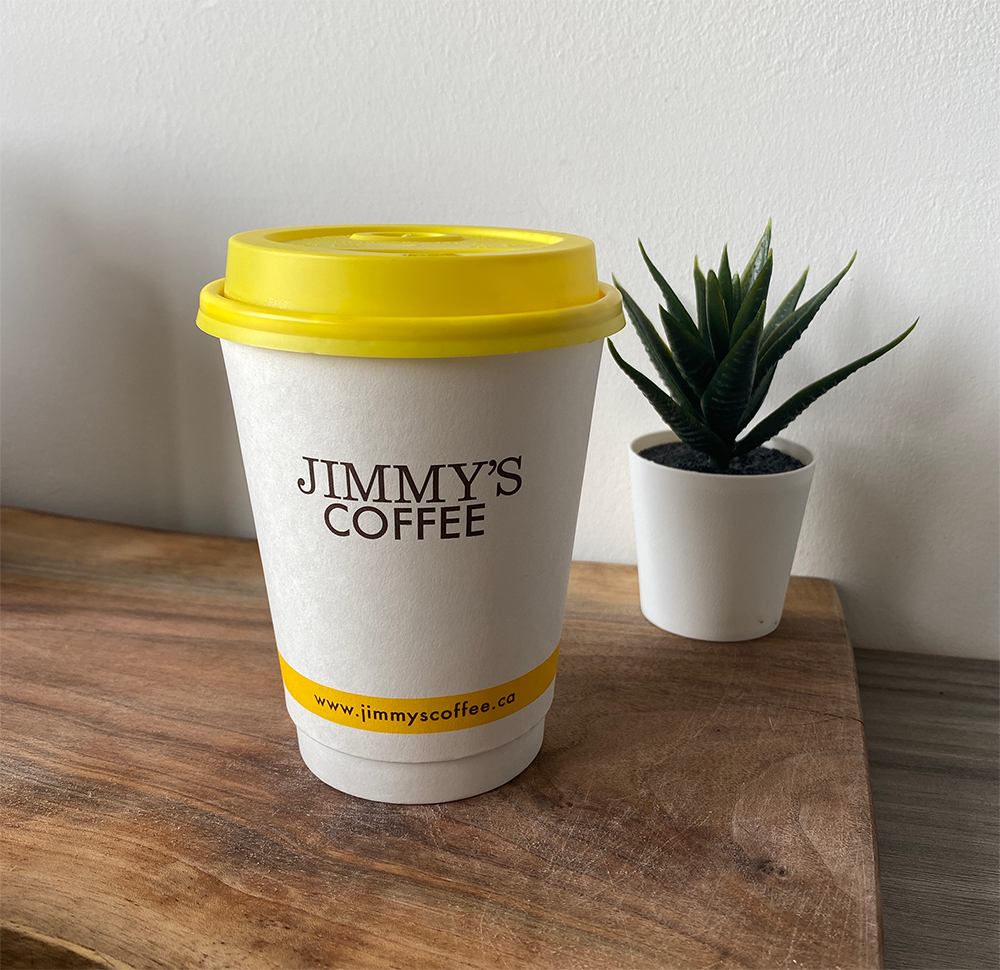 Let's Do Lunch
Grab your coworkers and head out for a quick bite. We like to hit up La Cubana for Cuban comfort food and most importantly their pressed Cubano sandwich. They offer unique Spanish coffees, their own brewed craft beer, and an array of Cuban cocktails.
In the mood for more comfort food? You'll find the cheesiest mac & cheese at Bobbie Sue's Mac + Cheese. They have everything from the classic five-cheese blend to blue buffalo chicken. Prepared in just minutes, stop by their "Mac Shack" at lunch for a quick and wholesome meal.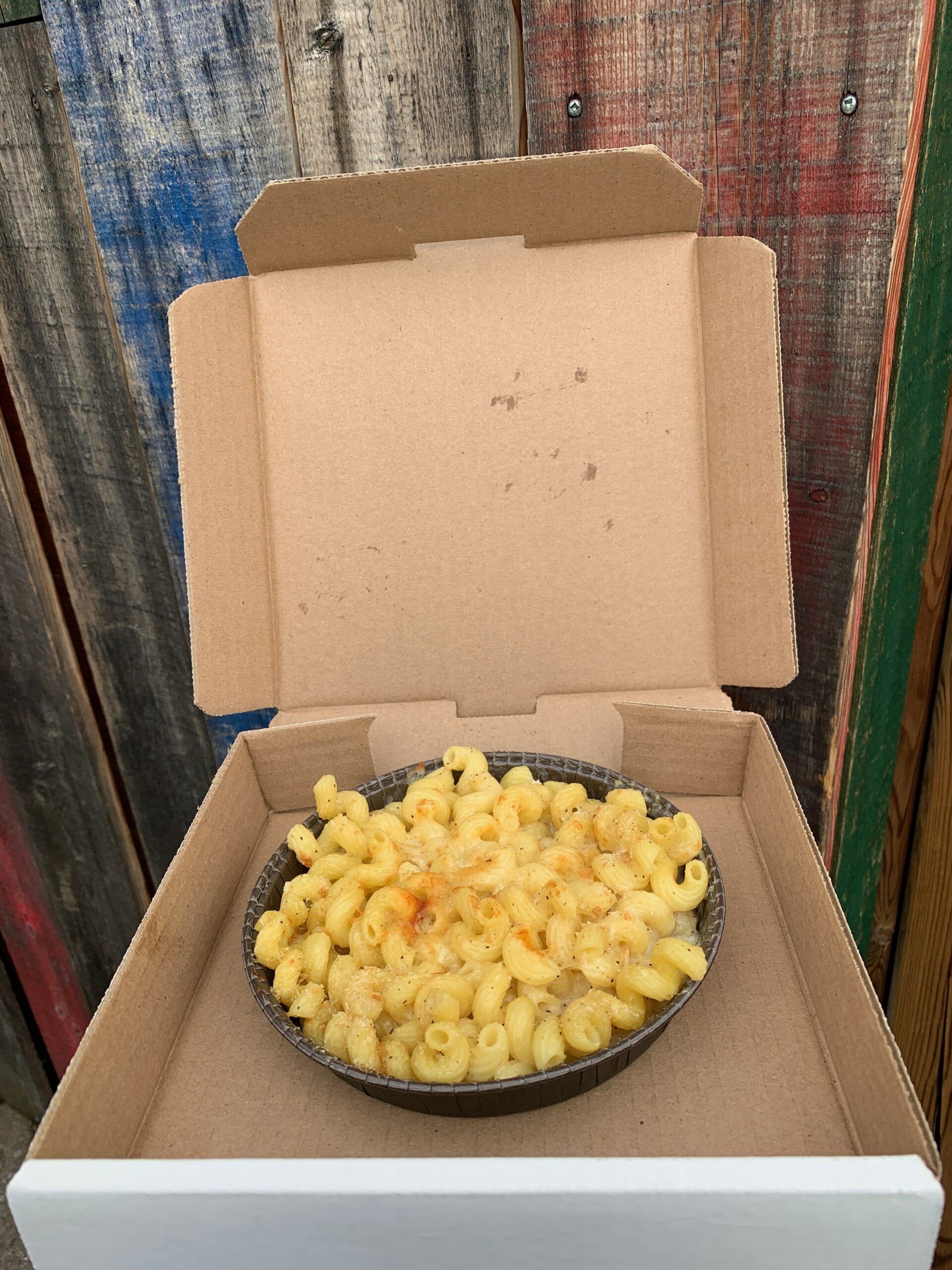 After 5pm Vibes
When we're looking for an after-work pick-me-up, we stroll on over to Toronto classic dive bar Sweaty Betty's – home to mismatched furniture, cheap (but strong) drinks, and great vibes. They have a front and back patio perfect for gathering with friends and letting loose.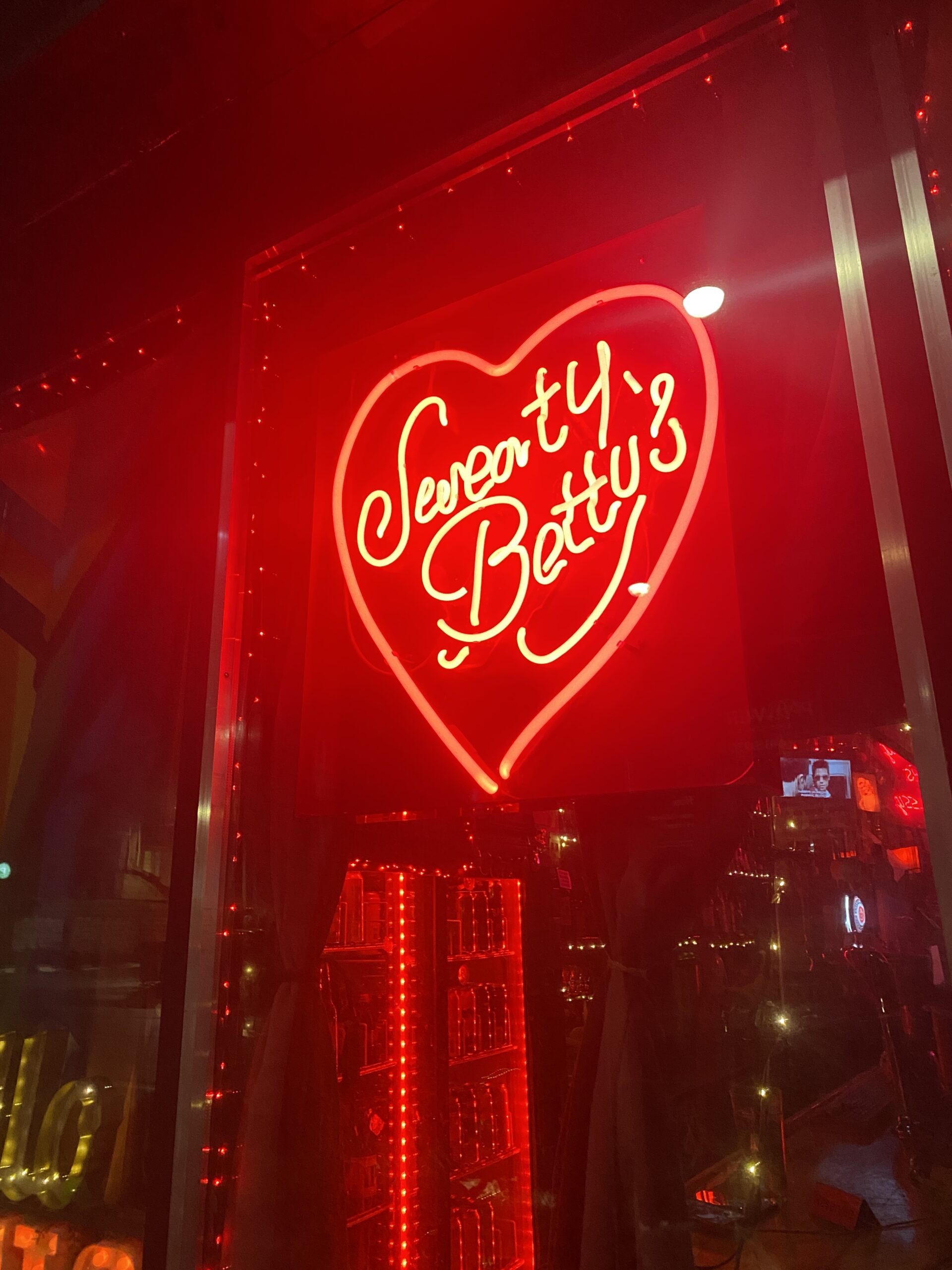 Bellwoods Brewery is another go-to when happy hour hits. They're a local brewhouse with a bumping patio that's perfect for summer sipping. Our favourite brew is Jelly King, a dry hopped sour ale that comes in many refreshing fruity variations. Enjoy a beer outside or indoors with a plate of salami + cheese by your side.
We also can't forget our own patio though –with a BBQ, umbrella and some picnic tables added, we never have to leave. Our friends at Proximo always keep our drinks fridge stocked up too, so sometimes we stay late at the office and "work." 😉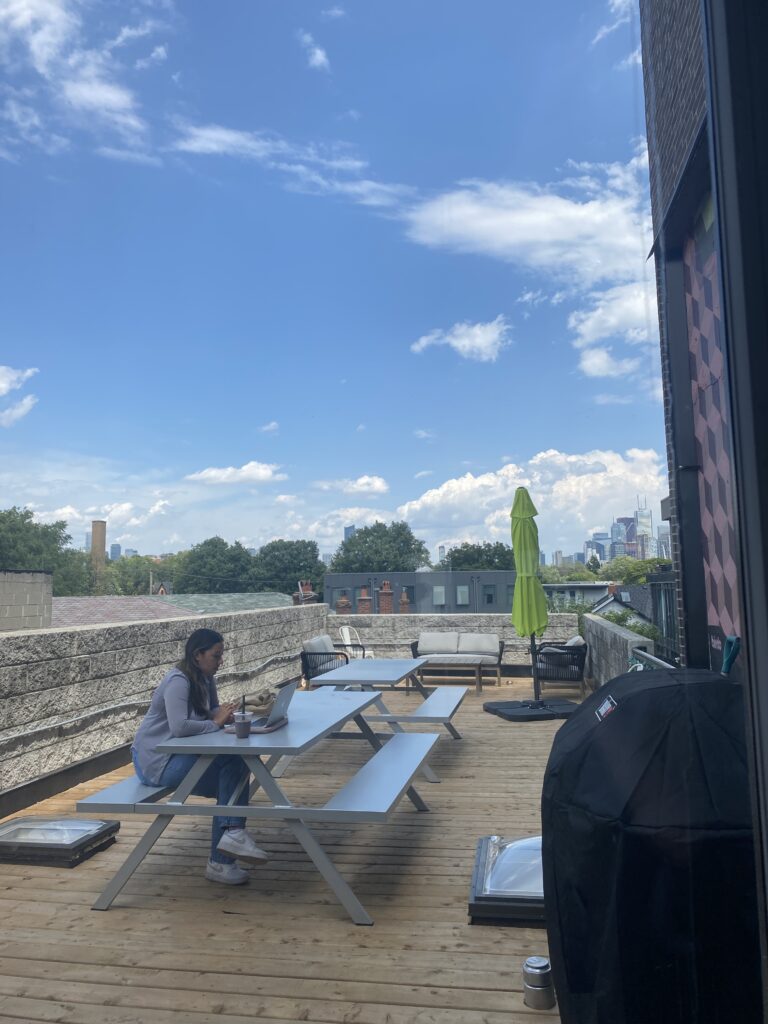 Something Sweet
Ending things off on a sweet note, Bang Bang Ice Cream & Bakery is the perfect dessert to grab for the commute home. They have any flavour cookie and ice cream combination possible to make an unforgettable (and portable) ice cream sandwich. May we recommend the everything cookie with Reese Peanut Butter Cup ice cream?
If you're in the mood for something more decadent, there is also Delysees dessert. It almost looks too pretty to eat (almost).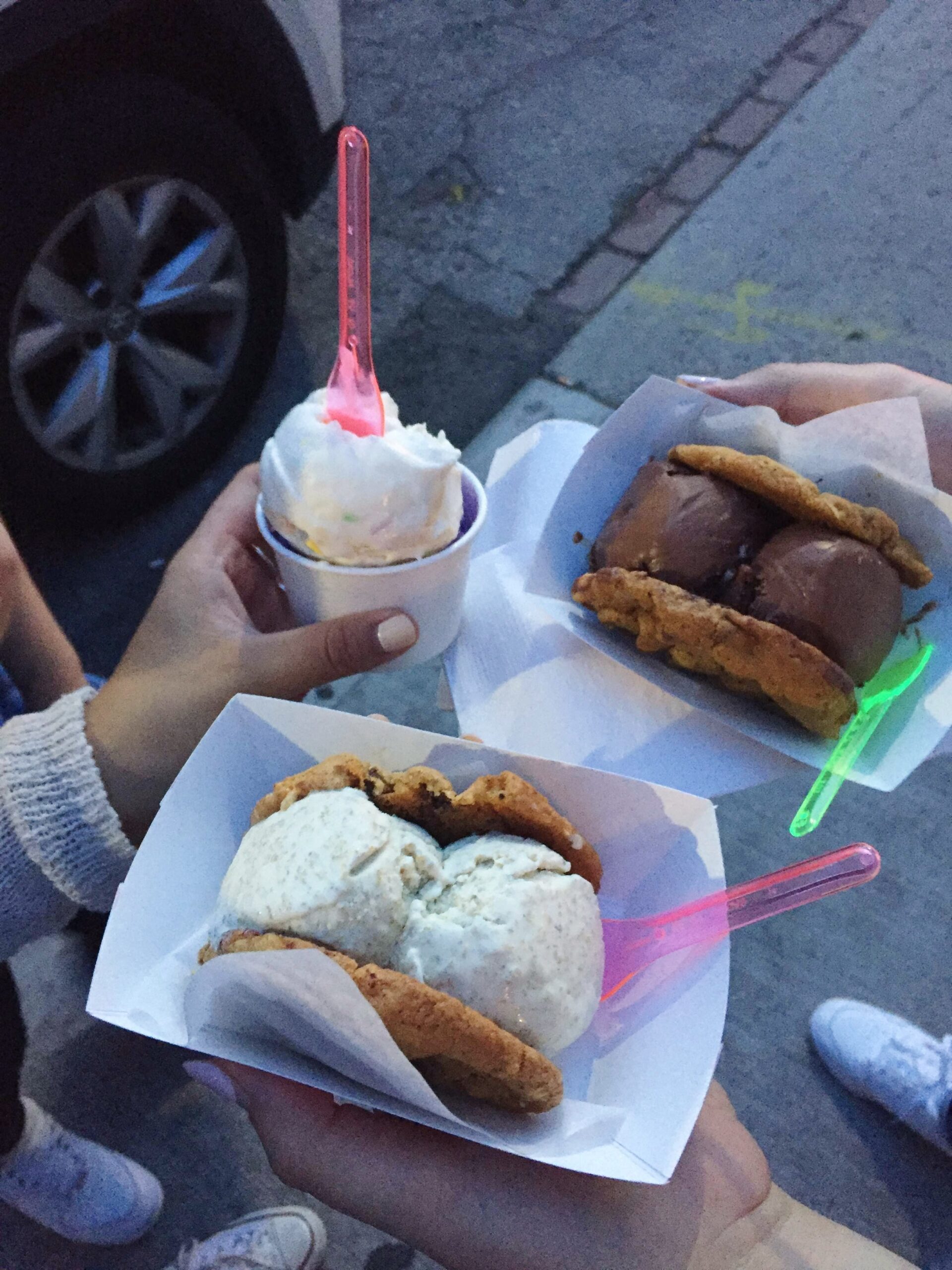 Yours Truly
Thank you to all our Ossington neighbours for taking such good care of us in our new home. We promise that we actually do work for our clients in between all of our visits…If you're interested in learning more about any of these businesses (and many others), visit OssFest on July 23 – a packed street festival with local vendors sampling some of their best. It's happening all along the strip of Ossington Avenue – visit the BIA's website for more details.