It's Been 1 Year of COVID
It's the unofficial one-year anniversary of COVID-19 and no matter how you view it, brands have more than likely had to pivot in their messaging and creative.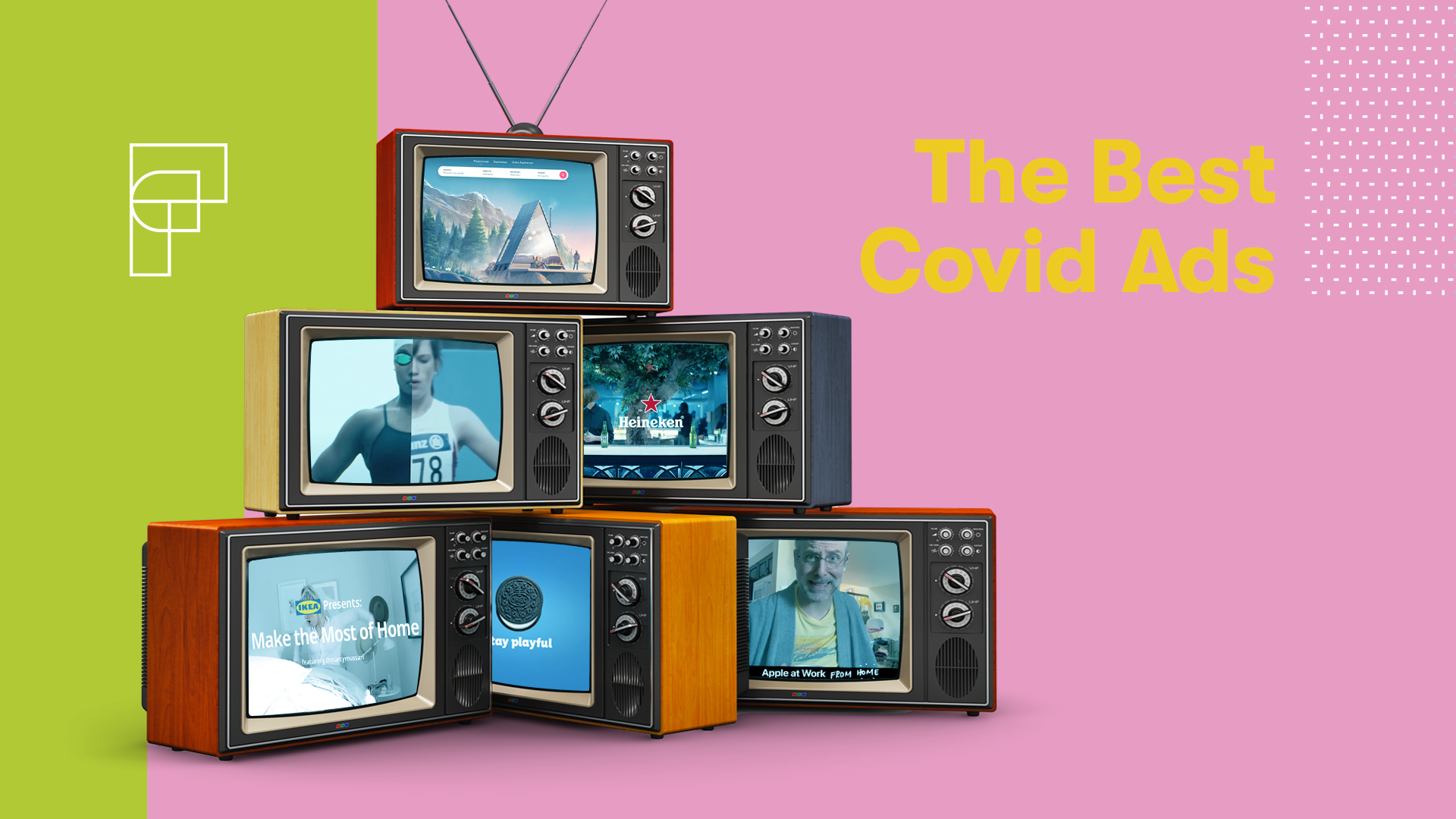 We've always thought advertisers are great under pressure, but this pandemic has shown us just how much we can handle lately. The unofficial one-year anniversary of COVID-19 is approaching and no matter how you view it, brands have more than likely had to pivot in their messaging and creative.
The below are some of the best ads to come out of the pandemic space. It's our way of celebrating the best the industry has to offer – and being optimistic during these not so optimistic times.
Airbnb – Go Near
You would think travel brands would suffer the most during this time, but Airbnb flipped that notion. Instead of that European vacation you and your partner have been dreaming about, Airbnb featured stays that were close to home – hence 'Go Near.' If you have to be in one place, why not be in a cottage by the lake? For one thing, it's quiet with little to no people around (#safety). But it also allows you to detach from everyday life. Airbnb also gave what consumers want. Since the pandemic began, the percentage of bookings made on Airbnb within 200 miles of one's home had grown from one-third of all bookings in February to over half in May 2020.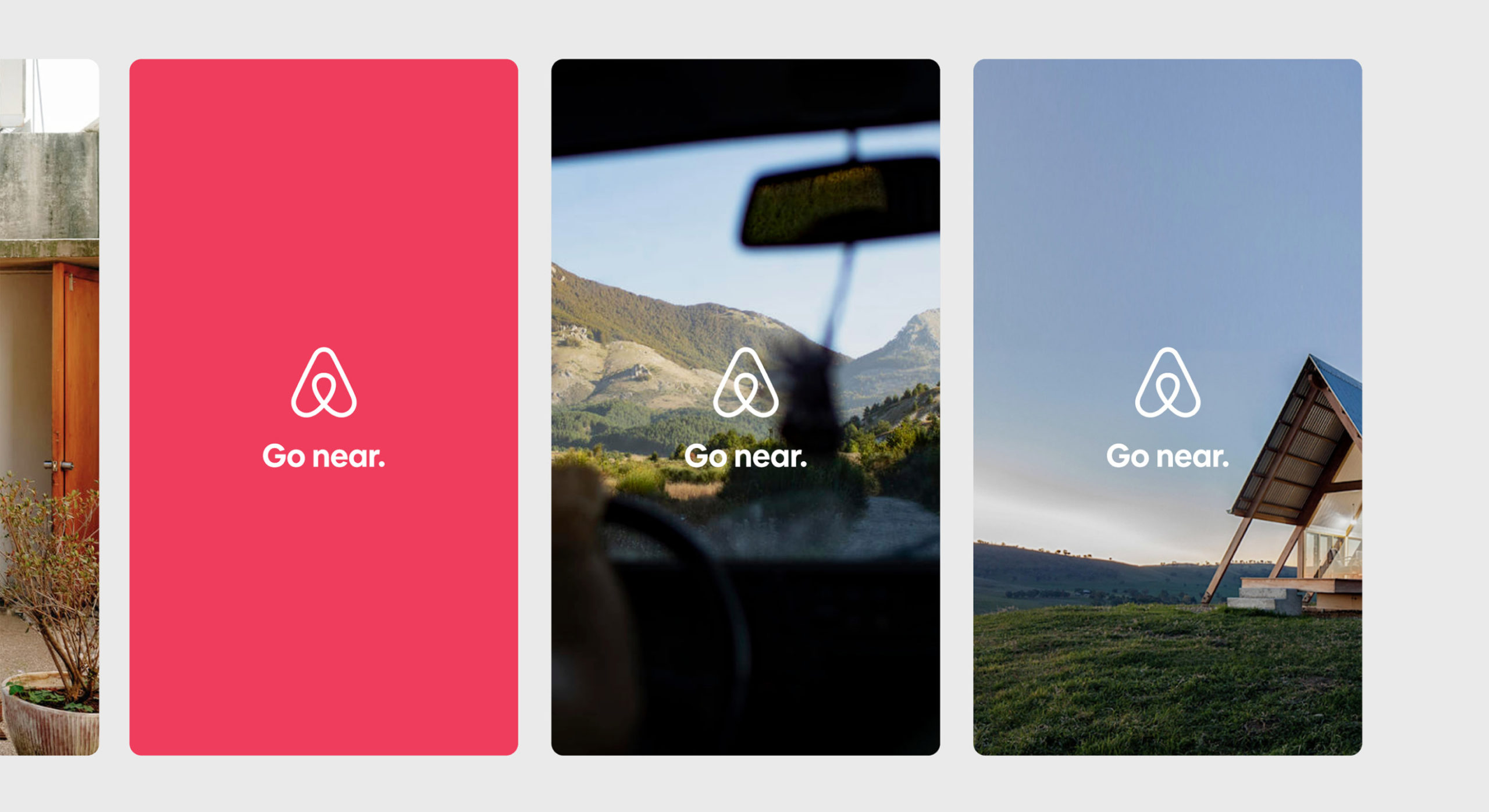 Oreo – Stay Playful
A shot of optimism (and sugar?) is the perfect addition to a lockdown. Oreo brought the fun to their "Stay Playful" ad using user-generated content to make its messaging authentic. We see real people having fun with Oreos – and safely. The company also took the campaign a step further by asking people to take the #CookieWithACause Challenge, with the company donating a $1 to COVID relief efforts for every person that used the hashtag. This is a nice way to add value to the community while building brand loyalty with consumers.
IKEA – Make the Most of Home
Being stuck in your house can have a lot of negative connotations. Prisoner much? However, with IKEA's ad that came out of the pandemic, they showed the house as a "home" where a lot of positive experiences can take place. Organization is key, but also mental health and well-being. IKEA outlines all the things you can do in the place where you currently spend the most time. Learning to love the space you're in is the company's ultimate goal and through their website and YouTube series, they educate all us WFH peeps in a seamless way.
Heineken – Back to the Bars
Oh how we are waiting for the day to have a work outing at a real-life bar (!!). In this Heineken spot, masks and elbow greetings are abundant, touching on the relevancy of the times. It made light of the awkward moments we've all been experiencing (can we share appetizers anymore?) and pokes fun at the "new normal." However, the ad has a tangible cause – the more we respect the rules of the new normal, the more bars can remain safely open, helping small businesses all around the world (#SocialiseResponsibly).
Amazon – Thank You Heroes
We've all received countless packages from Amazon – with kids probably making forts out of the empty boxes. What was important to Amazon was to highlight the people that matter the most at their company – the essential workers. Better referred to as heroes, they have been delivering things we all need during this time in a quick and efficient way. The TV and digital spot thanked the workers for their service, even going a step further by producing a documentary on 6 individuals that have made an impact on their community during the pandemic (which can be watched on Amazon Prime).
Apple – "WFH"
It's no surprise that working from home can be chaotic and challenging. However, Apple did a superb job of making this process very human by showcasing experiences we all understand. They created a short film that's relatable without any in-your-face-selling of their products. Their technology is featured in lowkey ways like the scanning tool via Notes, the measuring tool in the iPad, with Air Pods in most people's ears throughout. It truly shows off how technology has kept us productive and collaborative during this difficult time. Especially for us agency folk, we rely on tech for our client meetings, brainstorms, and team catch-ups.
Nike – Nothing Can Stop Us
One of the biggest things COVID has altered is the sport experience. With many seasons postponed, the Olympics being rescheduled and fans not being able to watch their favourite teams in-person, it has been a struggle. The use of the split screen has never proven to be more effective – the countless hours this must have taken to edit is exceptional. This edit makes it seem as if many athletes are combined as one, furthering the point that we can get through this time together. It's also a great spot because of its balanced featuring of male and female athletes, along with able and disabled athletes. A wide range of sports is included, making it diverse and inclusive.
Did we miss any?