Pet separation anxiety. It's real. And it's ruff.
We know leaving your pandemic pooch at home is going to be a little ruff, for the both of you. So what are some ways to help curb anxiety? We've compiled a list of ideas to help you and your pup transition back to office life.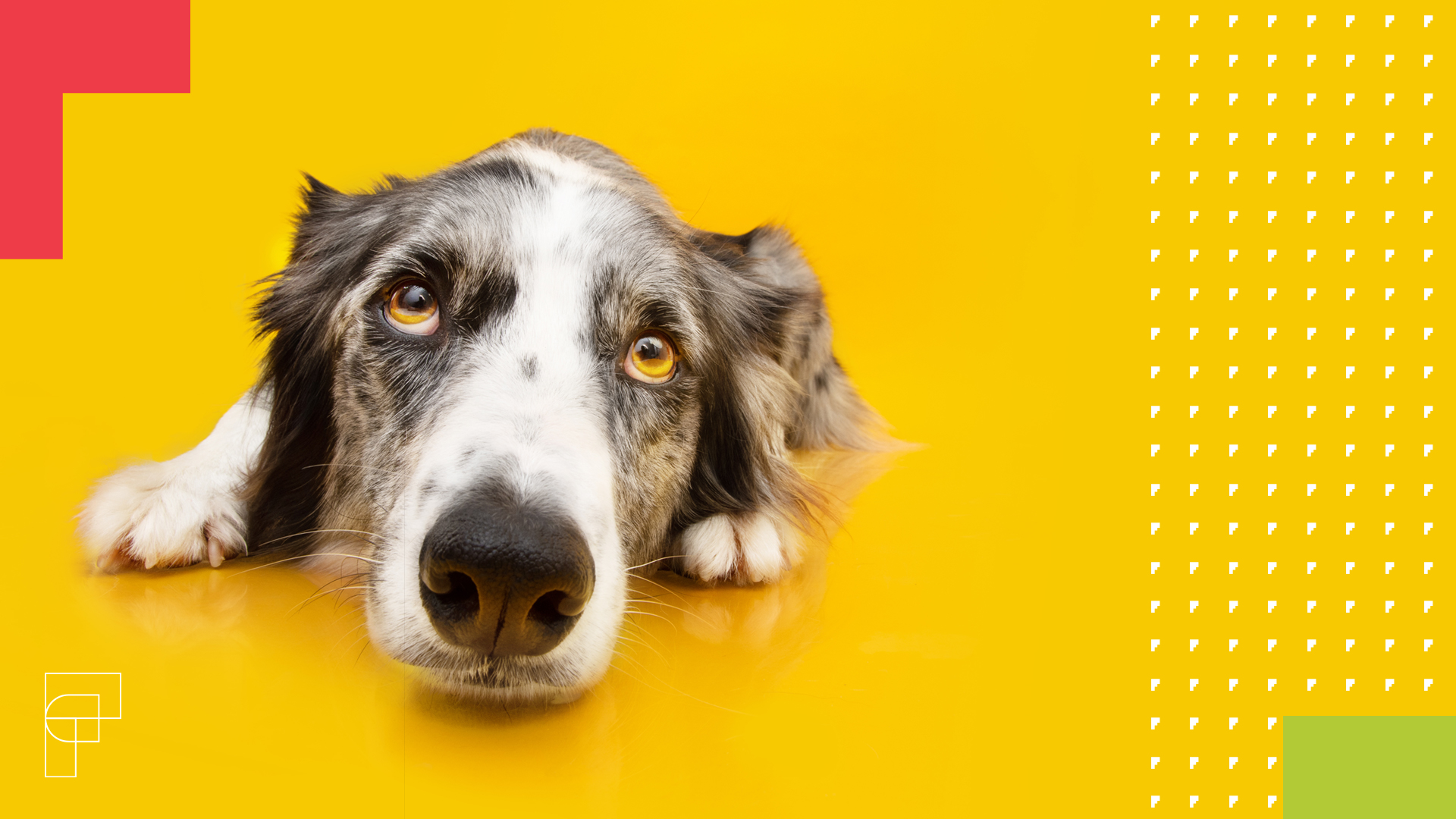 Dogs. We love 'em. And they love us. And speaking on behalf of all dogs around the planet, it's safe to say they've not only loved that we humans have been home for the past year, they've ADORED it.
Many of us adopted a dog (or a pet) during the pandemic. I certainly did (my girlfriend and I had planned a pup well before March 2020 but ended up actually getting him in April). I mean, why not? It was the perfect time to do it. You're home more often to help train them, you develop a better bond from being there more often as well. Plus—ALL. THE. SNUGGLING.
But what happens when it comes time to go back to the office? Will most pets be able to join their owners in said office space? Will some owners stay home more often BECAUSE of their pets? Or will our pets freak out and have a conniption when they find out we're not home 24/7 to be with them?
Whatever goes down, we know leaving your pandemic pooch at home is going to be a little ruff, for both you and them. So, what are some ways to help curb their anxiety, and yours? We've compiled a list of ideas to help you and your pup transition back to office life. Take a read!
1. Hire a dog walker/ Put your pooch in doggy daycare
It might go without saying, but hiring a dog walker or putting your pup in doggy daycare is a great option for dogs that don't do well with alone time. They'll get attention, affection, and a chance to play with other pups. And as an added bonus, they'll def be one pooped pooch by the end of the day. Of course, there is a price tag attached but for some, the benefits might outweigh the cost.
We started working with a dog walker to help with our pup's socialization skills and to help him get used to the idea of being taken out for walks by someone who isn't us.
When doing our research, we found most dog walkers are certified and are insured, which is super important. They cost around 25 bucks a walk. And depending on the time of day and the area you live in, you might be able to get your dog in on group walks. The peeps who walk our boy are excellent and you can find them on social at @MotleyZooTO.
2. Ask your employer if you can bring Fido to work
Potentially the simplest solution (but sadly not an option everywhere) would be to bring your puppers to work. Doesn't hurt to ask, right? You could even start a poll to see who else would take advantage of a Fido-friendly workspace – there's strength in numbers!
FUSE Create is happy to report that when we are allowed back in the office, our furry friends will be invited, too. I mean, they were welcome before the pandemic, but we're still excited.
3. Practice makes paw-fect
It's great to give your dog a chance to practice being alone during the day. They key is to start small with 5-minute increments, and then slowly work your way up to longer ones.
Leaving your pup with a treat-filled Kong to focus on when you leave the house is a great idea too. That way, when you do leave, they know a big treat is coming their way.
One of the most important things however, is not to praise your dog when you walk in the door – especially if they rush to greet you. The more they're used to you coming and going without any fanfare, the more normal it will become.
4. Reintroduce crate training
Something we've been working on is crate training our pup while we're at home. He's usually crated while we're both working – away from our workspace.
While we started crate training from day one, that doesn't mean you can't teach an old dog new tricks. If done right, the crate will become your pup's safe haven, and they'll actually look forward to using it.
5. CBD Oil / Zylkene
Last but not least is the option of introducing CBD oil or Zylkene.
CBD oil has become more and more popular as of late, as CBD pet products are a natural way to treat anxiety, pain, and arthritis in dogs.
Zylkene can be found through your local vet or purchased online without a prescription. It's a nutritional supplement that helps reduce situational stress in dogs and cats, while increasing their ability to cope with change so they can feel relaxed. About an hour before you leave, give them one of these and they should be golden.
Of course, always follow the recommended dose for either, and talk to your vet before trying anything new. I'll also note that both of these methods can be hit and miss; some pets just don't feel the effects. But hey, it's worth a shot.
6. Life-sized human cut outs and classical music. Yep.
Now, the theory of a large YOU cut out is neither tried, tested, or maybe even true, but playing soft classical music is! So perhaps create a cut out of yourself, throw a day-old shirt and some socks on it (so it smells like you), put some classical jams on Spotify and BAM, you've got yourself a genuine clone for your pooch!
Well, hopefully this post has given you some jumping off points for ideas, or at least pointed you in the right direction. The transition back to office will have its ruff patches, but if you plan ahead, you can keep those tails wagging.