SVOD, TVOD, BVOD, PVOD, OMGVOD – What does it all mean?
SVOD is but one form of video on-demand services that are now amongst a growing list of VOD delivery mechanisms. The following is a quick reference list to help you along your video way.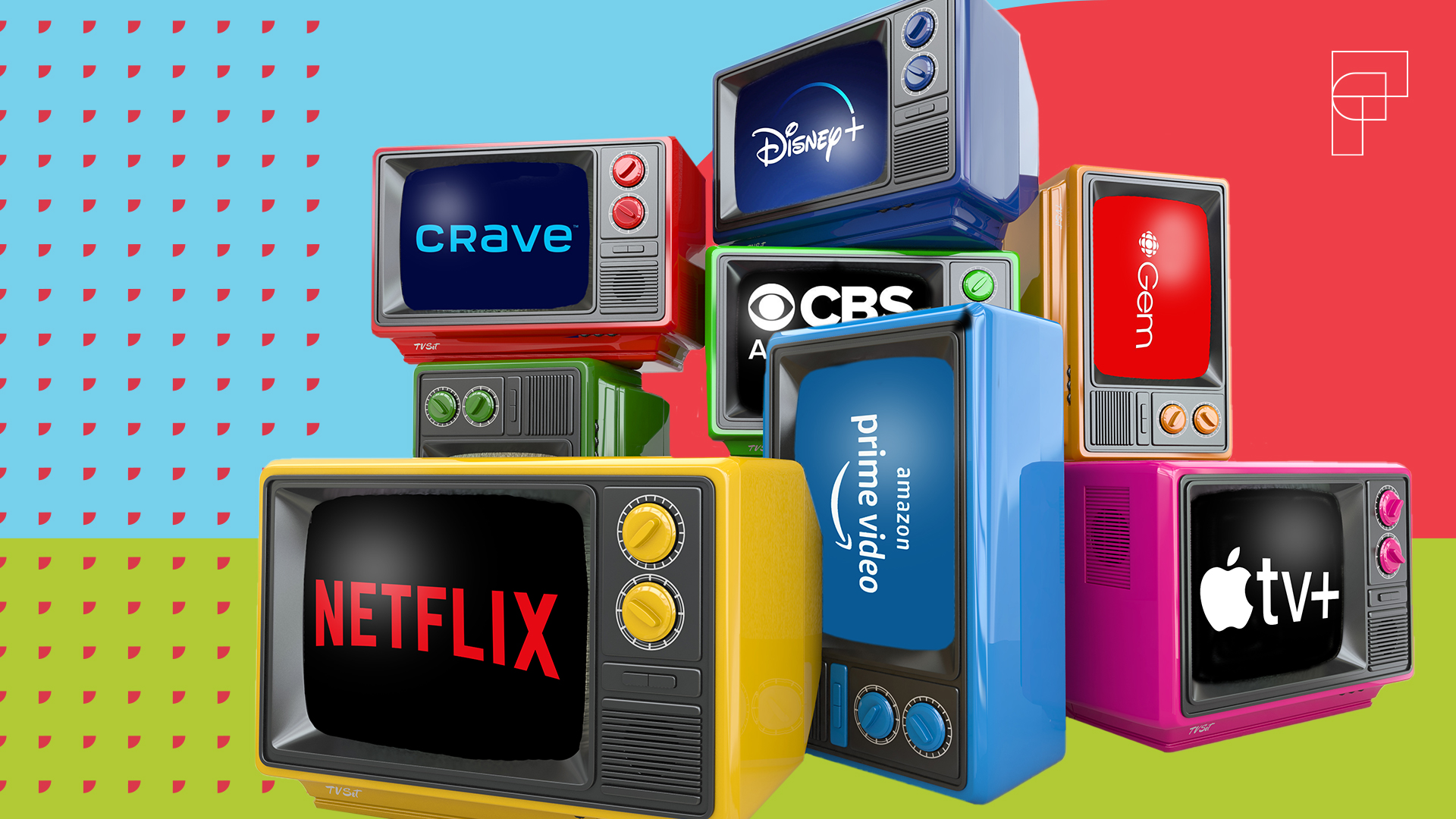 Clients keep asking us about the impact new streaming "channels" like Netflix and Amazon Prime are having on traditional TV viewing. These inquiries are with good reason because it seems like every household has at least one of these channels, and most people know a cord cutter (if they are not one themselves). On top of this, there has been a proliferation of non-conventional distributers of content, and some with ads, that are now popping up on devices like our TV sets. Welcome to the world of video on demand (VOD).
The intention of this blog is to help you, the reader, better understand this VOD space for it has become a touch confusing and the ramifications on the media industry do feel significant. It may also save you a bit of time searching when some of these new VOD acronyms pop up in an article.
Channels like Netflix, Crave and Disney+ are in a category called SVOD. SVOD stands for subscription video on demand. There are other video on demand models, and we will get to those in a moment.
State of the Industry
The SVOD industry has been growing like mad in Canada since the onset of pandemic, for reasons that are obvious. In fact, strong growth for Netflix and other international operators continue to power the Canadian OTT subscription video market, with total revenues projected to eclipse $2 billion in 2021. To place this dollar figure into relevant context, the value of all the TV media purchased from broadcasters in 2019 was $3.1 billion.  So the value of these subscriptions is large.
It should be noted that SVOD growth was already strong pre-pandemic. With current trends and the proliferation of new streaming options, S&P Global Market Intelligence estimates that the market may grow by +14.4% by the end of 2021. In terms of number of subscribers, this equates to 2.8 million more Canadians getting SVOD by the close of 2021.
Canadian SVOD viewership will soon be measured along with traditional TV viewing with Numeris' new cross-platform measurement service. The service will overlay multiple viewing data sets into a single comprehensive video measurement solution or VAN. This is a much-needed resource as it will merge TV viewing data with video viewing data for the first time in Canada and it arrives this fall (if you are a media person, this is a BIG deal!).
SVOD is but one form of video on demand services that are now amongst a growing list of VOD delivery mechanisms. The following is a quick reference list to help you along your video way.
—
OTT – Over the Top
This is a general term that refers to content that is being delivered via the internet. Previously, SVOD seemed synonymous with OTT, but it's not. SVOD is a subset of OTT and OTT is a subset of VOD. VOD services also exist with the traditional paid TV services delivered via cable, fiber optic and satellite.
SVOD – Subscription based video on demand
Like traditional TV packages, SVOD allows users to consume as much content as they want at a flat monthly rate. There are no ads with SVOD offerings since that's what consumers pay a subscription for, however we are now seeing Amazon content being promoted in Amazon Prime. There are numerous English and French subscription-based services available in Canada and the category is obviously evolving. Here is a list of the primary SVOD offerings in Canada.
TVOD – Transactional video on demand
With this model, consumers purchase on a pay per view basis. This includes rentals but also purchase of the content for permanent access. These types of purchases exist with Apple iTunes, Amazon's video store and the Cineplex store. Renting or purchasing movies is the easiest way to think about this category.
AVOD – Advertising based video on demand
The headline coming out the 2021 upfronts was that Bell Media is all-in on AVOD. AVOD is free to consumers, however, like traditional TV, consumers are exposed to ads in return for the no-charge access to content. It appears that this is the model poised for substantial growth, although some of the more established environments like YouTube are already full of ads. Examples of AVOD include YouTube, Tubi and Pluto. There is a subset of AVOD called BVOD, which will get to below.
PVOD – Premium video on demand
The pandemic has really grown this monetization model because theatres have been shut down. PVOD is different from TVOD in that the most valuable content is offered here, namely Hollywood films. This is a version of TVOD, but the cost per transaction is substantially higher. Recent examples include Godzilla vs Kong, Tenet, Bill & Ted Face the Music and Sponge on the Run – all of which, thanks to PVOD, I am pleased to say that I have seen from the comfort of my couch.
BVOD – Broadcaster video on demand
BVOD is similar to AVOD, but it involves content that comes from the traditional TV broadcasters. It is made available both online and through more traditional means like cable or fiber optic. BVOD is considered very high quality from the perspective of several key attributes: TV-level content, targeting ability, brand safety and view through rates. Good examples of BVOD would be Global News, Grey's Anatomy and The Masked Singer on CTV.ca or anything on CBC Gem, the free version. This content is viewed on demand at no charge with the cost to consumers being the exchange of advertising exposure.
—
In closing, when Bell says they are going all in with AVOD, do they mean AVOD or BVOD? We will let you determine the answer to that question.