Rolling With the Punches in 2023
We've had our cookies, wine, and turkey dinners – now it's back to reality! But what does that reality look like for advertising professionals in 2023?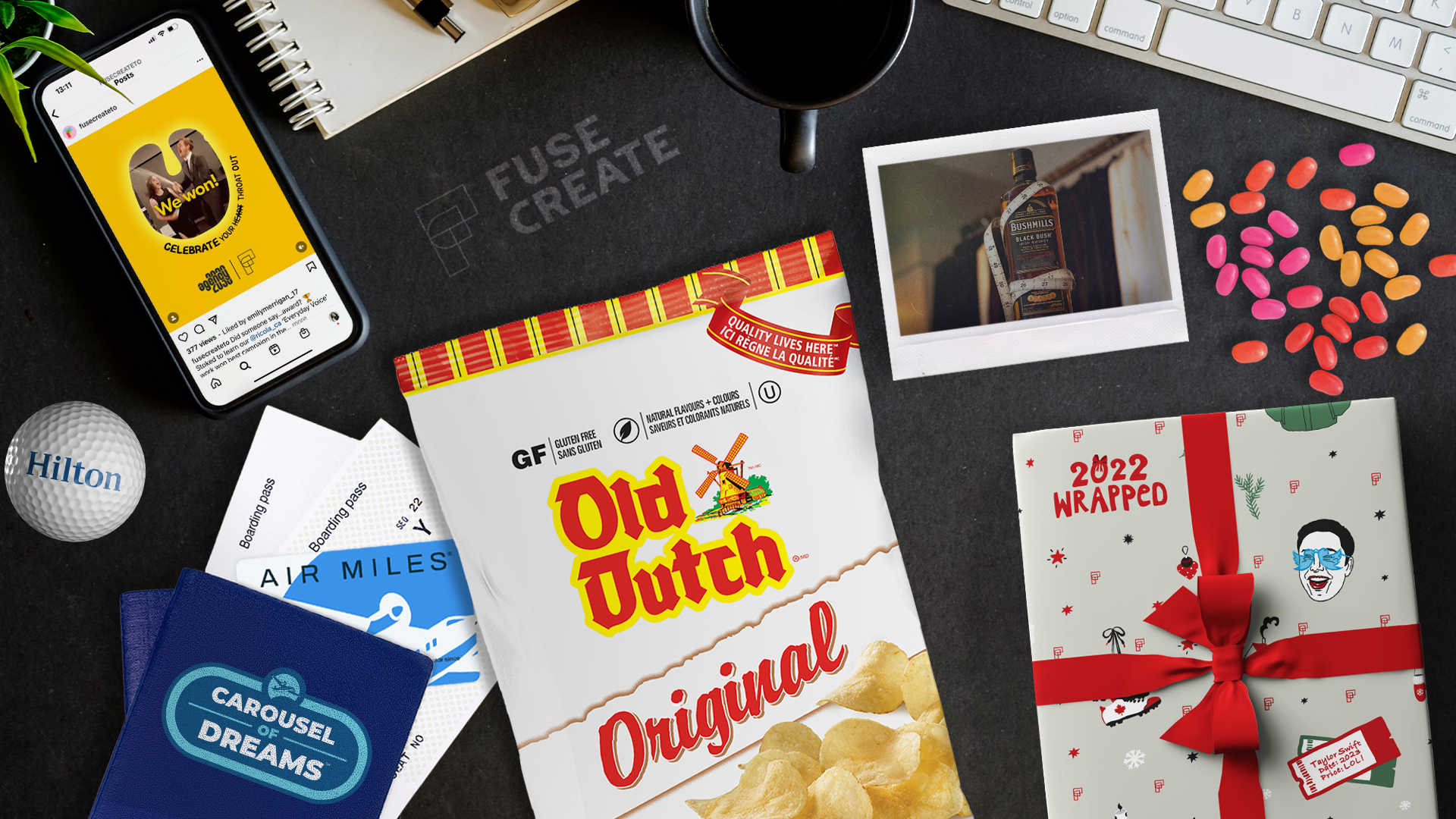 We've had our cookies, wine, and turkey dinners – now it's back to reality! But what does that reality look like for advertising professionals in 2023? As we enter the new year and get our bearings, we asked our own staff what trends marketers need to keep an eye on, relevant to each of their industries.
Media
Alex Lu, Digital Media Manager
If we've learned anything from 2022, it's that brands need to start thinking big-picture and apply a full-funnel approach to their media plans in 2023. At a minimum, brands should incorporate some form of awareness-building initiatives into the mix.
Shifts in the economy, the ever-changing marketplace and even changes to ad platforms themselves have shown that the existing audience pools are finite. Brands need to find ways to attract new audiences that they can prime over time so that they can ultimately fuel their bottom-funnel initiatives. At FUSE, we're huge advocates for this and we always recommend creating custom, contextual messaging for every stage of the funnel. Equally important is having a multichannel approach in 2023 to maximize reach and to reinforce messaging through multiple touchpoints.
Strategy
Hayotha Thill, Social Strategist
2022 was a chaotic year and with a potential recession coming, the rate of inflation rising, and a decline in consumer spending, businesses of all sizes are becoming more fragile. With the volatility of the online landscape, brands can be more hesitant than ever to commit to social strategies. However, that's not to say social media is losing its marketing power, in fact, it's more effective and relevant than ever.
Rather than shying away from social strategies, it's crucial to lead with a flexible and strategic social strategy that relies less in concrete action plans and more on an agile approach that allows brands to excel regardless of the climate. For example, FUSE's own pivot to TikTok based strategies has led to great success (like our Tetley TikTok video below), surpassing KPI and ROI benchmarks and securing confidence with clients during these uncertain times.
Creative
Mike Furlong, Copywriter
2023 will likely see more brands not only begin to advertise on Twitch but adopt it as a platform. Many have been slow to advertise on it, let alone to engage consumers with original content. Why the hesitation? Assumptions about demographics and platform.
The belief that gamers are just teen boys has been inaccurate for decades. The average age is around 34 and gender ratios are near equal. This is mirrored in Twitch user data. Therefore, gamers and the platform itself are rich with various interests, and brands should engage accordingly.
While Twitch does of course draw a lot of gamers, that's only a slice of the content categories available. Twitch allows users to stream IRL videos, talk shows, and music festivals, plus it allows brands to work with content creators and create their own content series. For an example, Twitch Drops are an easy, underutilized win. They can be timed giveaways, meaning you need to engage with a channel for a certain amount of time. Considering the average Twitch visit is longer than on TikTok, Instagram, Facebook, Twitter, Snapchat and Reddit combined (source: comScore: May 2021), brands would do well to embrace the platform more enthusiastically.
Finance
Sarah Mitchell, Senior Finance Manager
They've been flagging it to us for months; the 2023 recession. A simple Google search on recession proofing indicates investing in marketing is one of the most important items on that list. Smart businesses won't pull back their marketing in 2023, instead they'll look for new and creative ways to increase their reach. In 2023, companies will be looking to stretch their marketing dollars further – and agencies will be challenged to deliver exciting campaigns that deliver higher ROI while still protecting their bottom line. Agencies will be looking to be recession proof by expanding their client bases while maintaining loyalty among existing clients, diversifying services, and finding new sources of revenue. I think the key in 2023 for agencies will be spend smartly, grow offerings, and sell the benefits of an agency's expertise.
Production
Luke Nicol, Experiential Producer
2022 was the official return of live events and wow, was it exciting! Most brands transitioned to a virtual experience for their consumers during COVID but building off this past year's success, we expect live events to continue to grow exponentially headed into 2023.
Our goal at FUSE is to adapt, grow, and be better than the year before. A key tactic to keep in mind is our environmental impact while executing live events. This is a growing topic and continues to be very important to consumers, with BizBash stating sustainability is non-negotiable. As agencies and producers, it's our responsibility to provide advice and guidance to brands about the demands of the industry and how their brand could benefit by adapting their programs to consumer and world trends. We can do this by using tools like TRACE, which helps measure an event's environmental impact. We can map out ways to cut back on waste and pollution to make our events as clean as possible. By providing clients with this knowledge, they can make educated choices to make their activations and programs more environmentally friendly. This in turn will build brand loyalty with consumers who have shared values.
That's it for now! We hope these tidbits from our pros help shape your Q1 marketing strategies – or at least taught you something new. If you have any other tips or trends to share, email us at info@fusecreate.com.